RAF ATTENDS ANNUAL BOONEVILLE PIG ROAST
RAF New York Liaison Russ Holland reports that 120 people attended the annual Boonville Pig Roast on Saturday, August 11. "Turnout was excellent considering threatening weather just south of the airport," he said. Locals joined the group to enjoy the pilot community and conversation centered on recreational flying. "Several took advantage of the camping area and spent the majority of the weekend with us," Russ added. He thanks RAF Ambassador Bob Anderson, and RAF members Doug Turnbull and Mark McLaughlin for their help.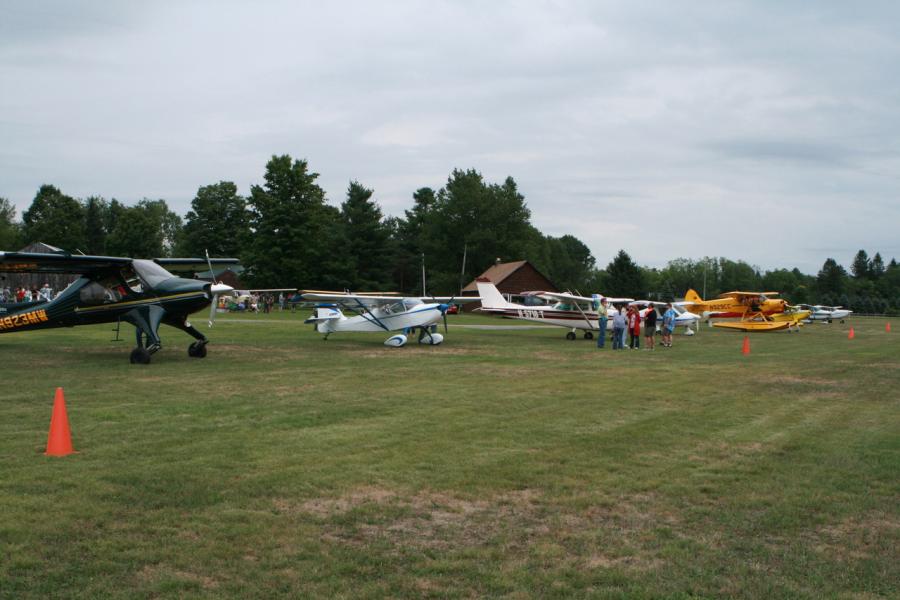 Prior permission is required to land at Boonville, (INK7), a private airfield.
Pilots may arrange for camping facilities when requesting permission to land. The FBO has toilets, equipped kitchen and pilots' lounge. The Black River Canal's hike-able towpath runs close to the airfield. Enjoy short flights to numerous other Adirondack airfields, with access to miles of hiking, fishing, hunting and skiing opportunities.
Contact: Russ Holland, 315-790-2824; rholland@theRAF.org
or Dean MacLachlan, Boonville Airfield President, 315-942-5044; demac@frontiernet.net
Submitted on August 18, 2018