RAF BLENDS LEARNING AND LEISURE AT FINAL RMEC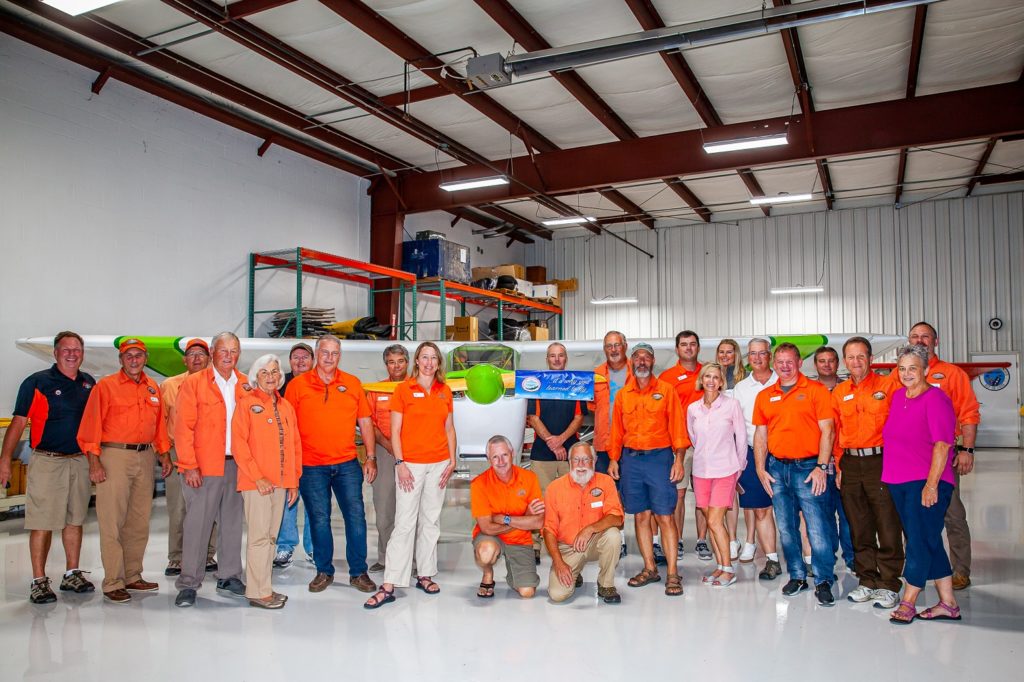 Twenty-four RAF volunteers, directors and members gathered Sept. 20-22 at Ohio's Piqua Airport at Hartzell Field (I17) for the last of three 2019 Regional Mini Educational Conferences (RMECs). Many conference attendees flew directly in for the RAF educational weekend.
Hartzell Propeller Inc. graciously opened up their facilities, and Friday afternoon, groups enjoyed tours of its main facility. The Hartzell "Ostrich Farm", Hartzell's social gathering place, was the venue for the traditional Friday evening meet and greet. (The farm no longer raises ostriches, but did at one time.) The group gathered outside in the picnic pavilion to hear Hartzell President Joe Brown's welcome. A social and dinner followed.
Saturday's conference at the Hartzell Hangar was packed with presentations, group discussions and panel discussions. Special guests included President of Wipaire, Inc., Charlie Wiplinger; and AOPA Regional Manager Kyle Lewis. RAF Chairman John McKenna recapped the sixteen years since the concept of saving airstrips was first discussed around a Montana campfire, and that the RAF roster now approaches ten thousand names.
On Saturday evening, attendees enjoyed barbecue and corn hole pitching before the event drew to a close.
Previous mini conferences were held earlier this year in Bentonville, Arkansas, and Boise, Idaho. The conferences offer key volunteers the opportunity to connect face to face and discuss strategies for accomplishing the RAF mission going forward.
The RAF wishes to thank each volunteer, guest and speaker for taking the time to attend, and special thanks go to Joe Brown and the entire Hartzell Propeller team for their support of the event.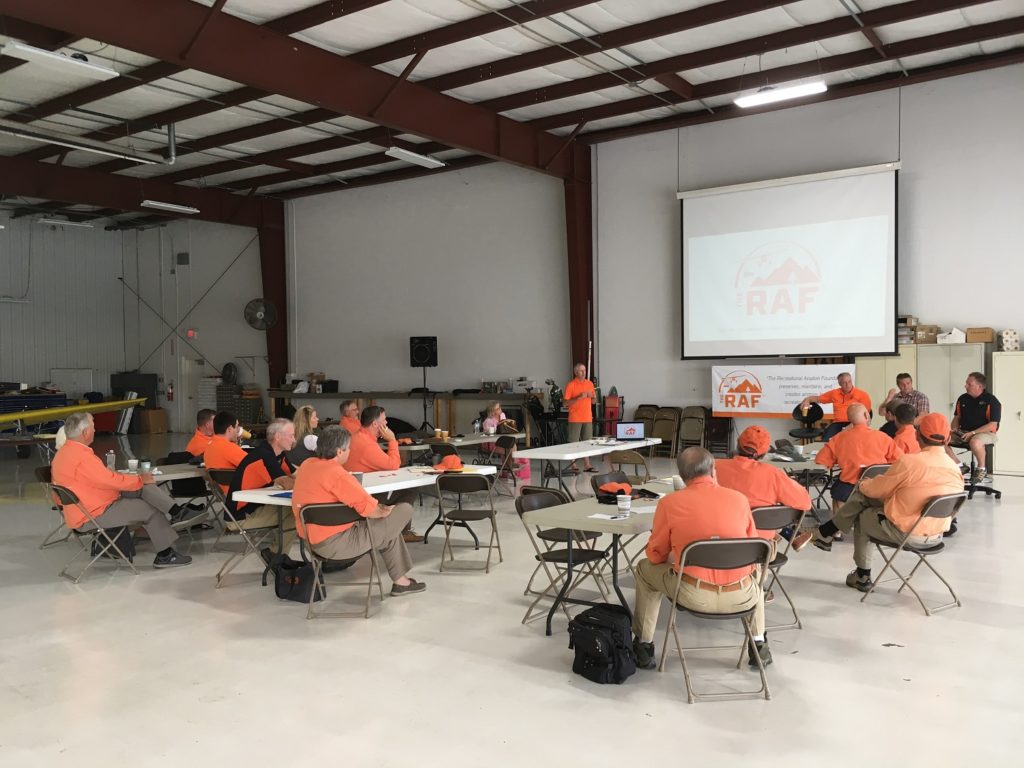 Submitted on September 27, 2019