RAF, BLM AND MPA COOPERATE ON AIRSTRIP MAINTENANCE
December isn't typically the ideal time for a work party in Montana, but RAF's BLM Liaison Pete Smith and some intrepid volunteers decided it was for this project. Motor vehicles had left deep ruts on Cow Creek airstrip within scenic Missouri River Breaks country. A fence was needed to restrict abuse. Working between rainstorms to land and bring in materials, RAF and Montana Pilots Assoc. (MPA) volunteers cooperated with the BLM to construct a rustic fence surrounding the remote airstrip. Smith was joined by Don Hartrich, Jeff Patnode, Tim Robertson, and RAF director Alan Metzler.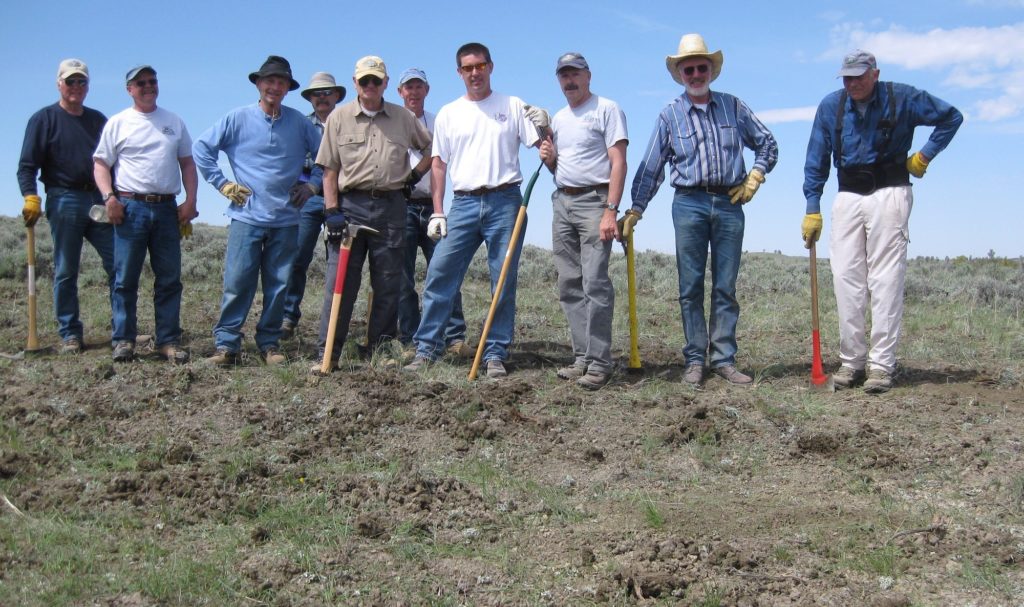 "We finished the east end fence, thirteen sections total," said Smith. "When the fencing material is moved to the west end, we will get to work on that." "The BLM will supply the correct seed mix and our hope is to get the runway seeded and rolled yet this year".
MPA president Scott Newpower, also an RAF member, pointed out that due to recent grading and lack of grass, Cow Creek airstrip is vulnerable to damage. "Expect the strip to be closed and NOTAM'ed until mid-summer 2016 or until it is determined that landing on the strip won't cause damage," he added.
The RAF collaborated with MPA and the BLM several years ago to reclaim six primitive airstrips within the Missouri River Breaks, and pilots from all over the country have enjoyed their remote beauty ever since.
Submitted on December 7, 2015.