RAF CHRISTENS ARCADIA PILOT SHELTER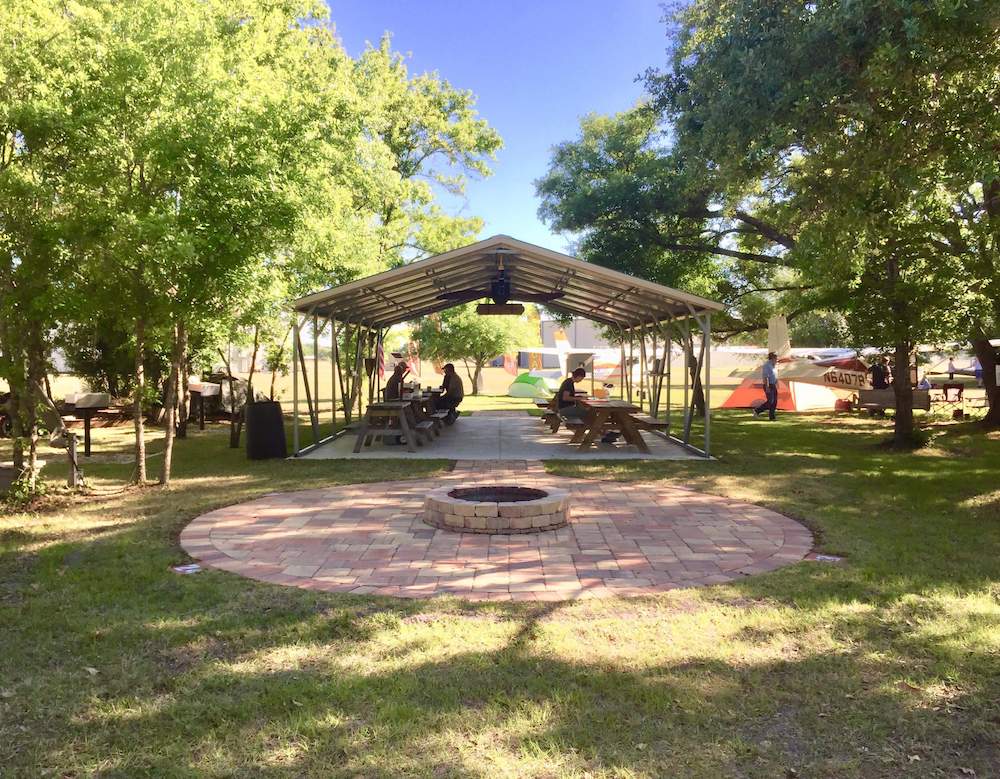 It's become pretty obvious that, if you own a tent and a plane, one of the best weekends to be had is Arcadia's Rodeo Weekend. Arcadia Municipal X06 is this typically small rural airport next to this 'time stood still' small Florida town, so what's the big deal? Well….the 'big deal' comes in two packages. It coincides with Florida's oldest professional rodeo, 87 years young in 2015. The action found down in the dirt where the hooves and bluejeans mix it up is pretty entertaining. But it's the second package that impresses even more: the new Fly-in/Camp-out aircraft campsite that's been created by Friends of Arcadia Airport.
'Friends' goal for over four years now has been to breathe life into their quiet airport and, by extension, into Arcadia itself. And central to that goal has been to create a pilot shelter and aircraft campground that lure in those of us who seek a quiet campsite after an enjoyable flight…but who might also want a half gallon of milk available nearby or want a pizza delivered. After a long hot summer of work, what Friends has created is a shady aviation oasis: a semi-circular taxiway through Florida greenery that allows one to taxi right into a shady campsite, with a central fire pit nearby and the portalettes carefully hidden from view. This site first became "home" when a large mix of RAF members, three generations deep, arrived to park, play, relax and share in the home cooked meals served by Friends.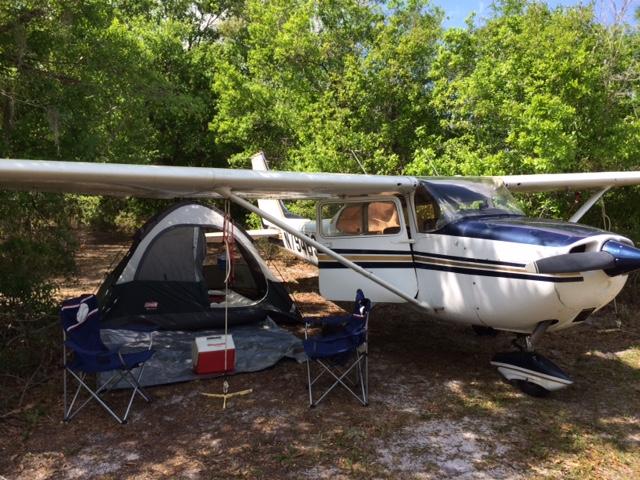 For all that's been accomplished, there's still a missing piece: the shelter facility itself. Friends has been busily hosting (amazingly popular) pancake breakfasts and hustling donations from the locals for several years now, and they thought they were getting close to funding the construction of a 20' x 30' shelter for seminars, socials and a place to sit when eating a meal. But that abruptly changed when members of the Florida Sport Aviation Antique & Classic Association (FSAACA) presented Friends with a $1,000 shelter donation at Saturday's dinner. When George Chase, Friends' President, recovered the power of speech, he noted, "I think that puts us over the top!"
Arcadia's Fly-in/Camp-out facility will be open to the public for regular use very soon, and the RAF will be sure to keep its members posted. But meanwhile you'll know where to find many of us next March, because we'll be in Arcadia, hoping to back the plane underneath an oak and waiting for Friends dinner bell to ring. (Want to see what YOU missed? Watch this.)
Submitted on March 27, 2015.