RAF GRANT AWARDED TO LENGTHEN AMIGOS RUNWAY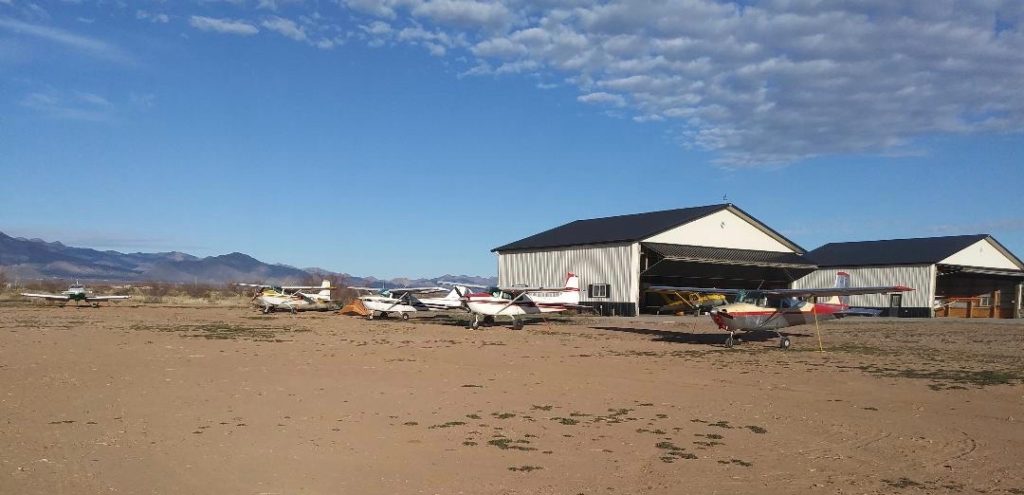 RAF New Mexico Liaison Ron Keller was awarded an RAF grant to lengthen the crosswind runway at Amigos del Cielo airport, (NM90) near Rodeo, NM.
The grant provides funds for the airport manager to reclaim the crosswind runway to its original length of 1,900 feet, with expected completion by the end of May.
The crosswind runway had become overgrown, essentially reducing it by 500 feet, which was a safety concern. "This will allow pilots, especially those with tailwheel aircraft, a safer option during windy days, a common occurrence in the area," Keller said. Keller constructed and placed new windsock poles at this airport using a previous RAF grant.
"The manager is a pilot and aircraft owner, and wants to increase utilization of this recreational aviation asset," Keller said. Amigos del Cielo has unique facilities including camping, lodging, hangars, and a movie theater. Non-pilots stay at the lodging to bird watch and star gaze. Keller hopes that a weekend fly-in will become an annual event in late February of each year.
It's not the highest recreational flying destination in New Mexico, but with a name that literally means, "Friends of the Sky," it sounds like a great place to experience.
Amigos del Cielo is listed in the Airfield Guide as a permissive airstrip. See  Airfield Guide for updated information.
Submitted on April 26, 2020