OREGON'S RAGER AIRSTRIP IMPROVEMENTS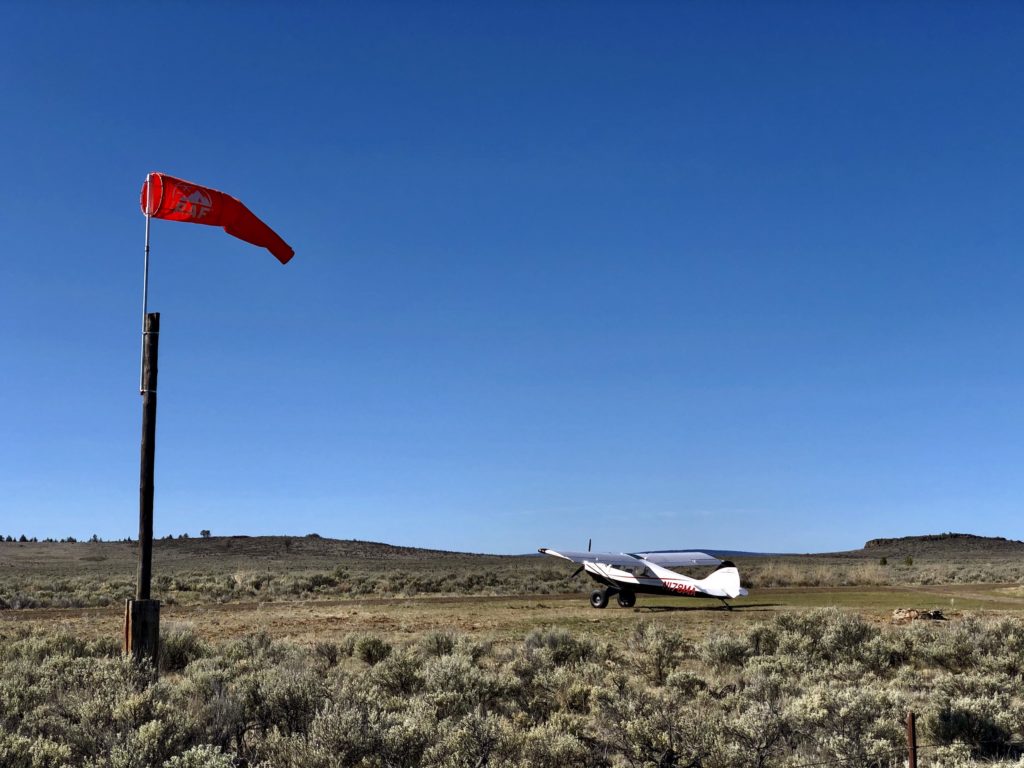 The RAF and the US Forest Service (USFS) have collaborated to make improvements to the primitive airstrip adjacent to the Rager Ranger Station. Located in the Ochoco National Forest in Central Oregon, the Rager Ranger Station served as the administrative site for the Paulina Ranger District for over 105 years. Administration of the ranger station was relocated to Prineville in 2013, but the 2,800-ft airstrip remains a popular destination for backcountry pilots.
Since closure of the ranger station, the Rager airstrip had become hazardous due to encroaching brush, surface damage caused by wildlife and livestock, and disappearance of the windsock. Following consultations with USFS District Ranger Johanna Kovarik and Botanist Jill Welborn, it was agreed that the RAF would undertake the badly needed safety improvements.
With an RAF grant, Oregon Liaison Richard Mayes coordinated removal of brush on the airstrip, the turn-arounds at each end, the aircraft parking area, and a six-foot swath along each side of the 25-ft wide airstrip.
The surface damage was repaired; and a new windsock pole, frame and windsock were supplied and erected. Trash and debris were removed and a new stone fire ring was constructed near a donated picnic table in the camping area.
"Particular thanks must be expressed to RAF members Jim Campbell and Ed Stryker for their exceptional dedication to the project," Richard said.
Submitted on May 27, 2020