RAF GRANT FOR UPGRADES AT HENDERSON FIELD, IL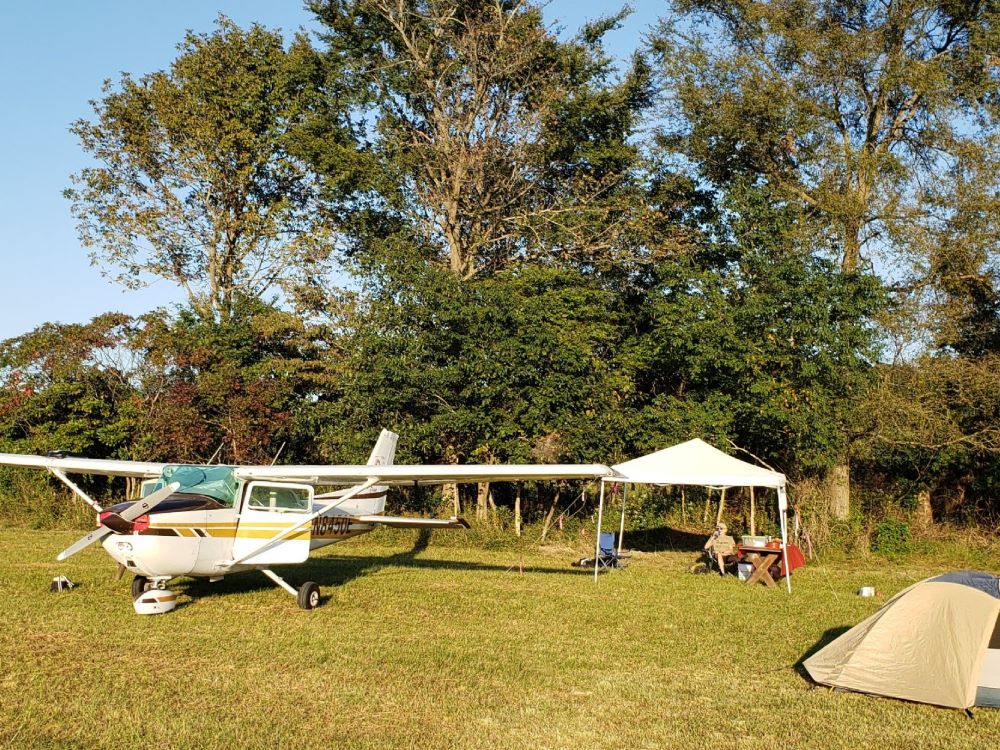 RAF Illinois Ambassador David Warner is using an RAF grant to make upgrades to Henderson Field near Golconda. The field offers many recreational opportunities, and volunteers will use the funds to install a new windsock, RAF fire ring, apply lime, and roll the runway to improve the surface.
Henderson Field is a privately owned 2,410-ft grass strip. Visitors may enjoy camping, hiking, fishing, and swimming. Included is use of fire rings, firewood, picnic table, and access to a four-wheeler. Visitors may also use the canoe, kayak, or paddle boat to enjoy the adjacent lake. Running water and a toilet are available. Contact owner John Henderson at 618-201-0293 or email at flyn5@hotmail.com.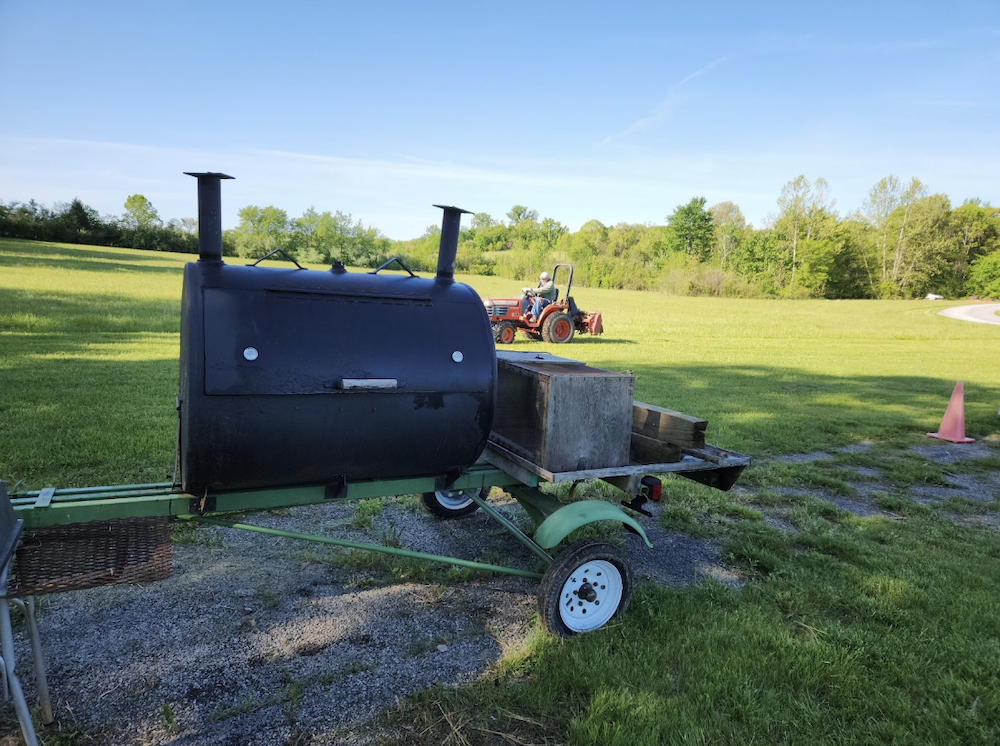 Volunteers and owners have already spent nine to twelve worker-days removing brush and trees in the approaches, runway edges, and around the campsite to enhance safety, according to Warner. Efforts are ongoing to remove undergrowth to improve the aesthetics of a shaded campsite area.
"The goal would be to have all this accomplished before the end of August." Warner said. "The intent is to have it ready for a fly-in event in late September or October. This will be an opportunity to try out the smoker provided by the owners," he added. Warner also anticipates that a group will fly in to observe the April 8, 2024 solar eclipse.
Find out more about Henderson Field in the Airfield Guide.
Submitted on June 15, 2023.