RAF GRANT FUNDS BLACKWATER, FLORIDA MAINTENANCE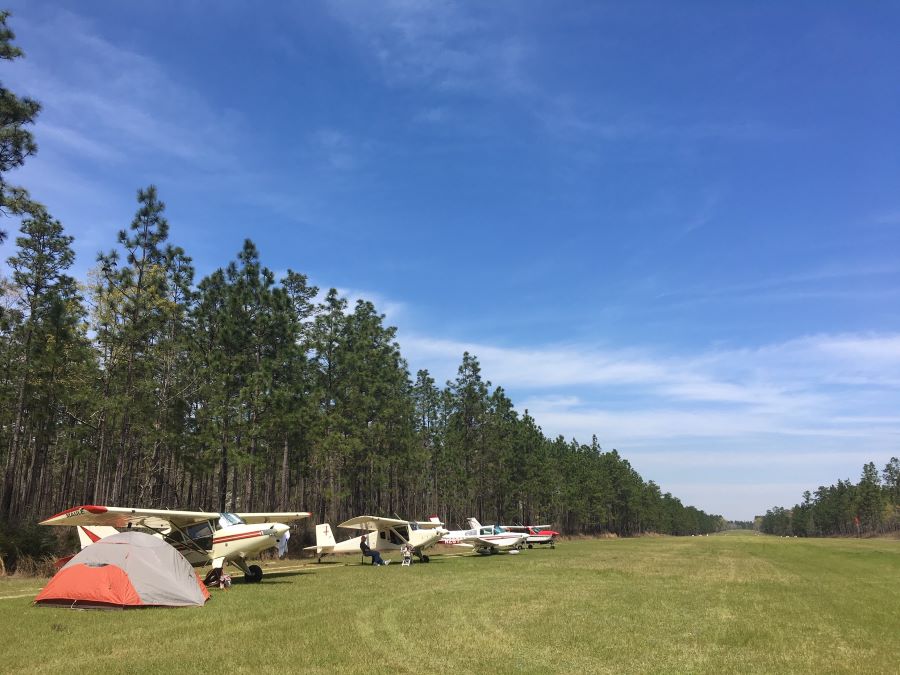 RAF Florida Liaison Bobby Capozzi has been awarded an RAF grant for continued maintenance at Blackwater airfield (8FD3) near Munson, Florida, 33 nm northeast of Pensacola.
"This grant will benefit the aviation community and continue our current relationship that the RAF enjoys with the Florida State Forestry who owns the airfield," Capozzi says. This grant will go toward needed maintenance such as picnic table treatment, pressure washing the fire ring seats, sanding and repainting barbecue grills, painting the marker tires, and tending the airfield, including the installation of a new RAF windsock.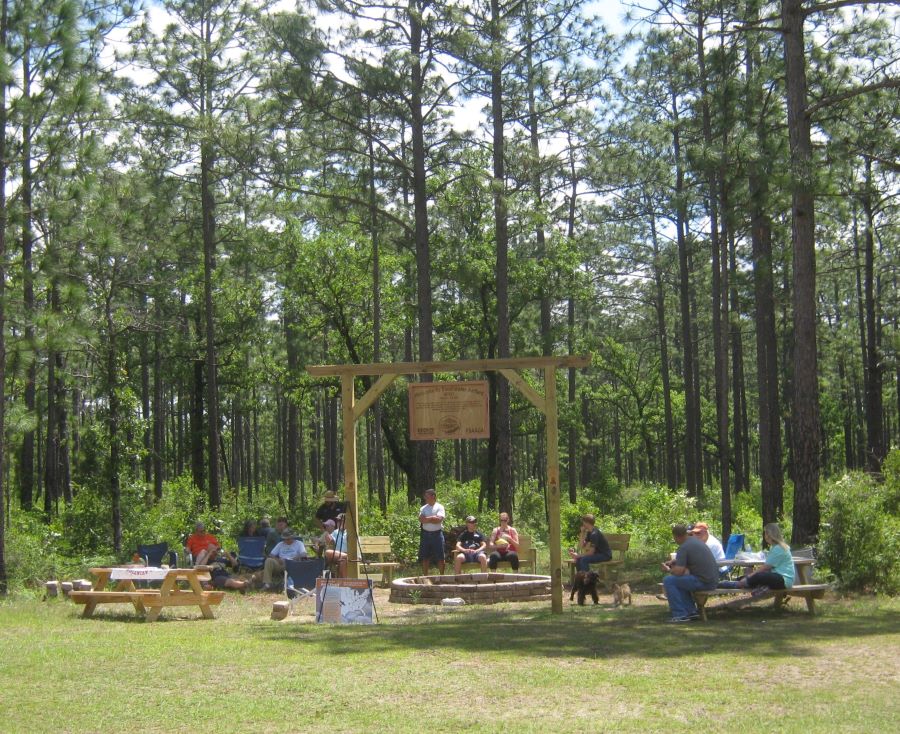 As is typical, volunteers will provide all the labor. "We are targeting a weekend in December to conduct all the work," Capozzi said.
A nice swimming lake is close by to Blackwater, and trails through the dense woods and suspension bridges over ravines provide that feeling of truly getting away from it all, even with Blackwater lying within a region of dense population and busy airspace.
The Blackwater River winds through the area. Its name comes from the Choctaw Indians who labeled the tanin-stained river "oka-lusa", or "water black" that contrasts sharply with the white sandy riverbed. The effect draws floaters and paddlers who enjoy its leisurely flow beneath the dense forest canopy. There is potable water at the airfield, and the Kruhl Recreation Area is a short walk from the southeast corner of the airstrip, with improved camping sites and a garbage receptacle.
See the Airfield Guide for details and the required Safety Briefing, including how to obtain permission. Permission is required to land at Blackwater.
Submitted on October 25, 2016.