RAF GRANT FUNDS MCKENZIE BRIDGE AIRPORT MAINTENANCE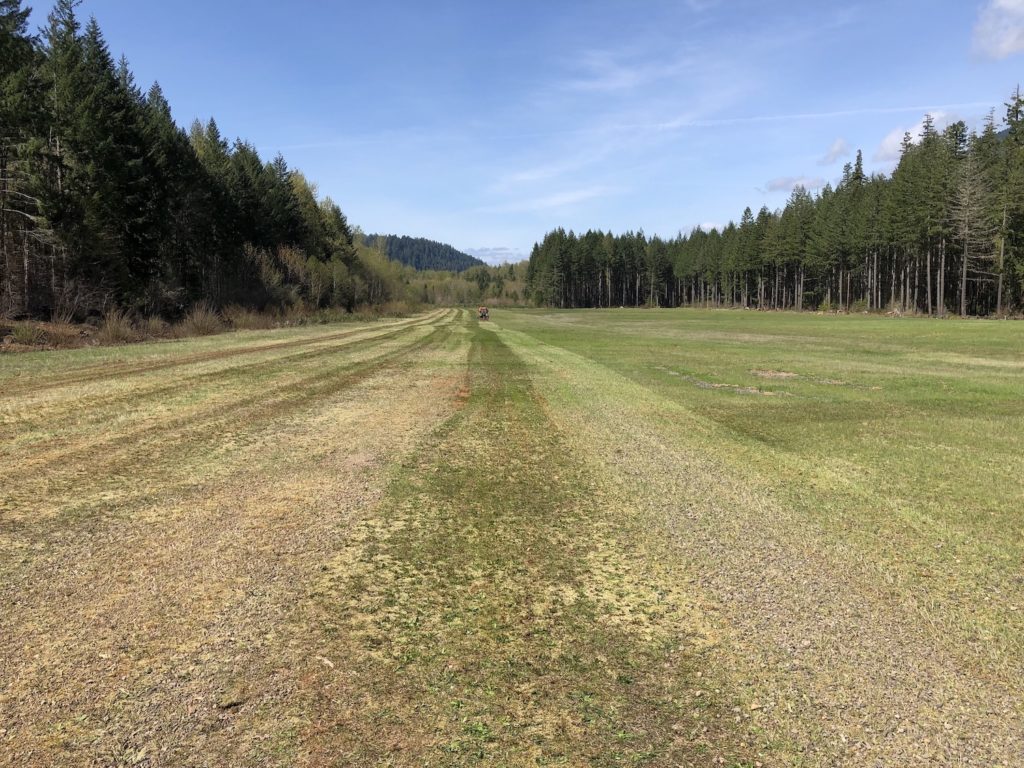 RAF Oregon Liaison Richard Mayes was granted funds toward maintenance at McKenzie Bridge Airport, (00S) in the Willamette National Forest.
"McKenzie Bridge Airport is popular with recreational aviators," Mayes said. "It provides access to the McKenzie River, McKenzie River Mountain Bike Trail, and remote camping."
The RAF observes pandemic recommendations, and this project differs from the typical volunteer-led approach. Instead of organizing a work party to tackle seasonal maintenance together, the grant will provide for a contractor to mow and manage brush during the growing season for safe operations.
The RAF supports the State of Oregon in maintaining this appealing recreational destination. "For the past three years we have held at least two volunteer work parties each year to perform maintenance and improvements at the airport," Mayes said. This year, in response to the COVID-19 outbreak and prohibitions on large group gatherings, no volunteer work parties are planned.
Regardless of how the work is accomplished, Mayes says, "The project supports our mission to preserve and maintain airstrips for recreational access."
See the Airfield Guide for a briefing, and more information.
Submitted on May 22, 2020