RAF GRANT HELPS LONE PINE AIRPORT ESSENTIAL INFRASTRUCTURE PROJECT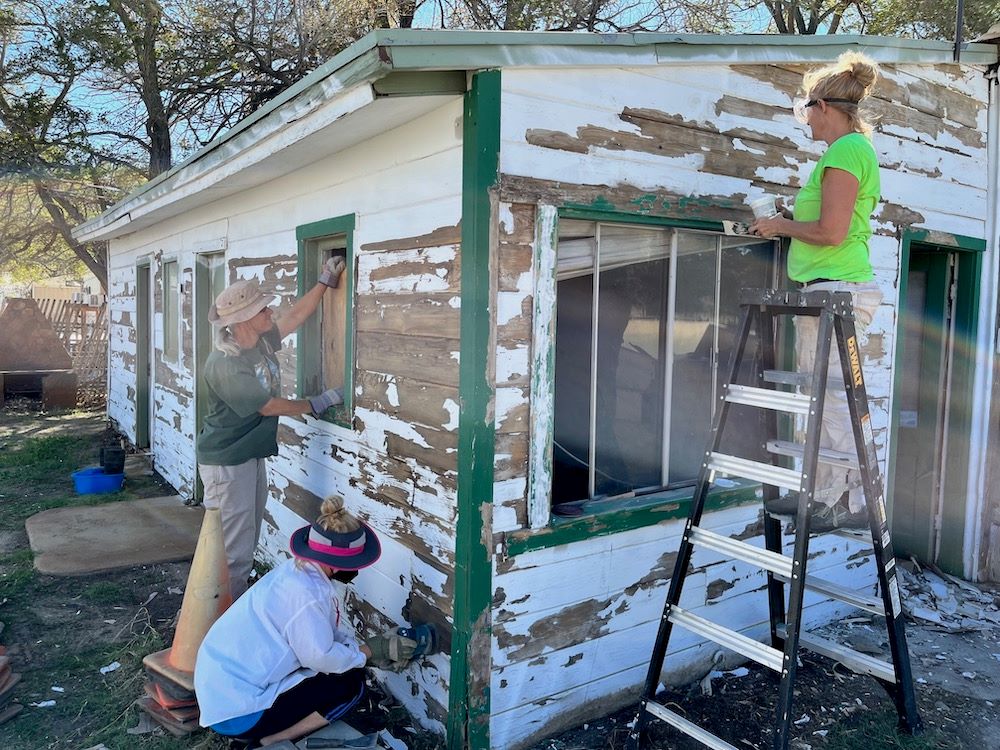 RAF California Liaison Katerina Barilov received an RAF grant for infrastructure improvements at Lone Pine Airport (026) in California, and volunteers began work Sept. 17 and 18 to restore a historic small house that serves as the terminal, and repair the restroom building. "The work party at Lone Pine was a success and they kicked off a big portion of the project," Barilov said about the work weekend.
"In order to fully restore these historical landmarks, we need to protect them first," she said. Volunteers re-roofed the restroom building and made significant progress on the storied terminal building restoration.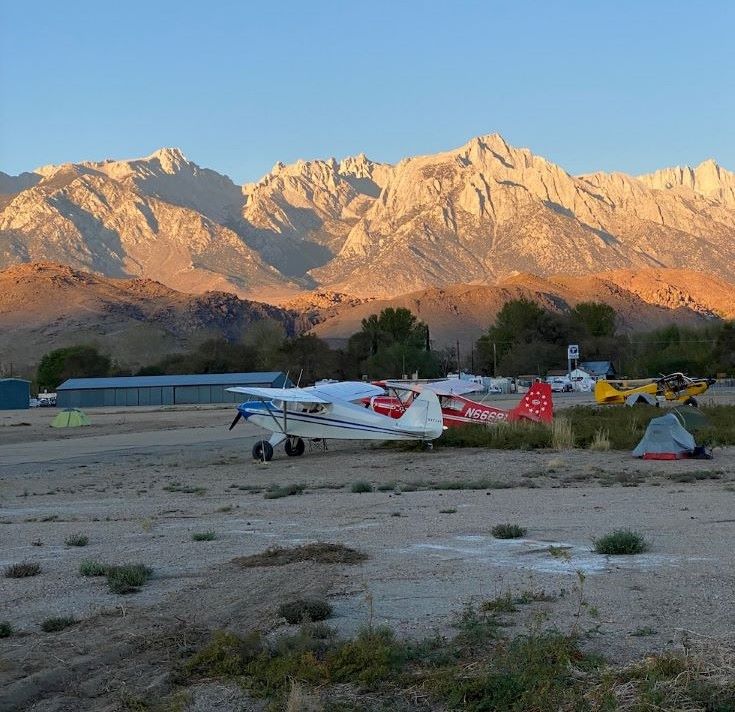 Lone Pine Airport, O26 has historically served as an entryway to the Owens Valley, the backcountry of the Sierras, historic mines, desert airstrips like Chicken Strip, Panamint Springs Resort, and the extraordinary geologic contrast of Mount Whitney, the highest mountain in the lower 48, and Death Valley, the country's lowest point.
With fuel, a 3,990-foot asphalt runway and dirt crosswind option, the airport lies at 3,700 foot elevation and is close to the small town's restaurants, diners, and hotels. The airport stages multiple aviation services including air ambulance, search and rescue operations, and wildfire fighting operations. It's a destination for gliders, hang-gliders, experimental aircraft, and backcountry aviation enthusiasts, "who seek out the exceptional flying opportunities here, which include the legendary Sierra Wave," Barilov added.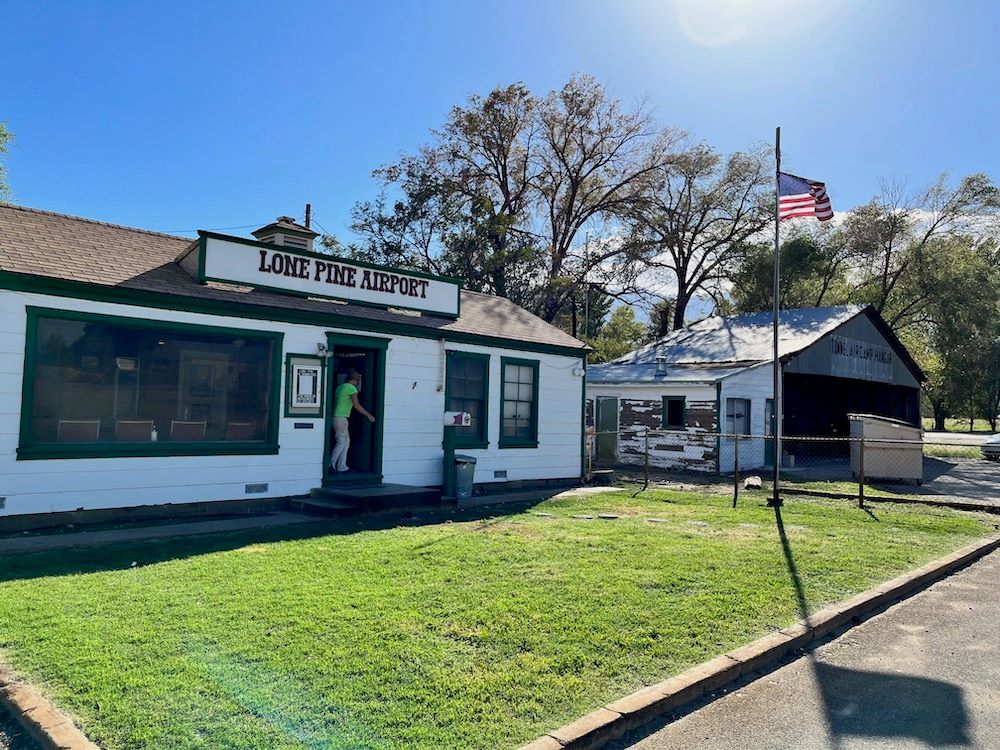 Recognizing the potential of this airport, its historic past, and the important role it continues to play in the community, the Friends of Lone Pine Airport was created to restore and revitalize the facilities. With the RAF grant, and supplies from Inyo County, volunteers from the aviation community are tackling the project.
"The Lone Pine Airport is a rural, community airport, and a world class destination. It deserves to be cared for, protected, restored as a rich resource for future generations of aviators," Barilov said. "By protecting this gem, we hope to be doing the very work which the RAF seeks to support."
She pointed out that Lone Pine hosts an annual fly-in, slated for October 16th. Visit the RAF event calendar listing for more information.
Submitted on September 30, 2022.