RAF GRANT HELPS SAVE ISLE AIRPORT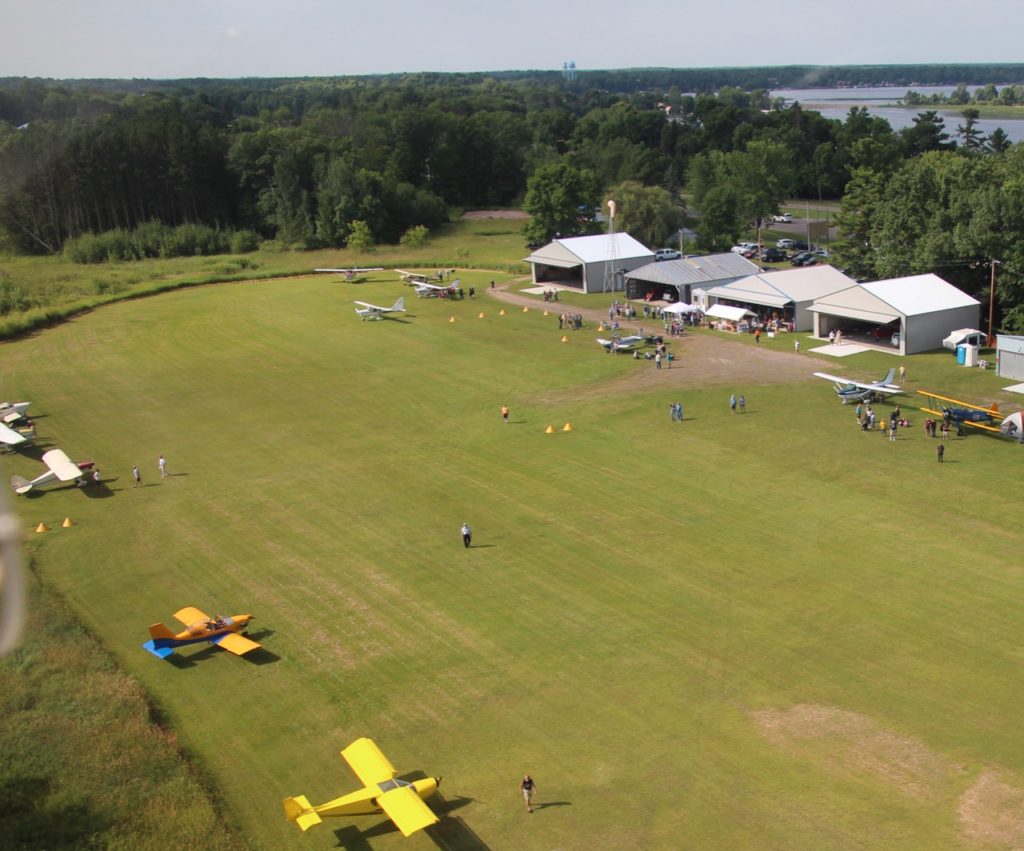 The RAF has granted $14,000 toward the preservation of Minnesota's Isle Airport, (MY72). Minnesota Liaison Kirk Hiner and RAF Director Emeritus Peter Burwell met with Isle Airport management to agree on cost sharing a project to remove encroaching trees that were threatening to close the airport. In June, the RAF reported that the city council voted to keep the Isle airport open, in response to the positive input resulting from the RAF's Call To Action. This tree-removal project will ensure that the airport survives to serve the community and region around Isle.
Over the past few decades, trees beyond the south end of the runway presented a major hazard to aviation and a decision last year by the State of Minnesota to close the airport. After extensive negotiations with the city, the Isle Airport Association agreed to pay for professional tree removal. In spite of IAA's best efforts to raise the money, there was a shortfall, and the RAF grant will cover that portion.
In return for the grant, the IAA is giving all RAF members a pass to land at Isle, without having to request prior permission.
Isle Airport is a well-maintained turf airport and has many recreational attributes. Visitors can enjoy underwing camping, access to two airport cars and several bicycles for transportation to the many fishing resorts, restaurants, and other attractions of this central Minnesota lakes region.
Tree removal must be done after the ground freezes, and is expected to be completed by year-end.
"This is a great airport that the RAF was able to participate in saving, and will remain open for years to come," Burwell said. "Fishing on Lake Mille Lacs might be in the future for some RAF members," Hiner added.
Submitted November 19, 2020