RAF GRANT KEEPS ICEFIELD OPEN FOR WINTER LANDING
It's a time honored New England aviation tradition that when the Alton Bay seaplane base freezes, pilots land on the ice of Lake Winnepausakee, getting their Ice Wings.
New Hampshire's new Governor, elected in 2016, was determined to shrink the State Budget – not a bad thing for taxpayers – but it meant Alton Bay Ice Airfield (B18) was on the potential chopping block. The possibility that the ice-landing tradition could end alarmed New England RAF members.
RAF New Hampshire Liaison John Meade first submitted a $2,000 RAF grant request in 2016 which was awarded, and this private "subsidy" to the state was enough to keep Alton Bay Ice airfield open. For those first two winters, the season was abbreviated, but with the help of a smaller grant, the RAF provided funds for airfield maintenance.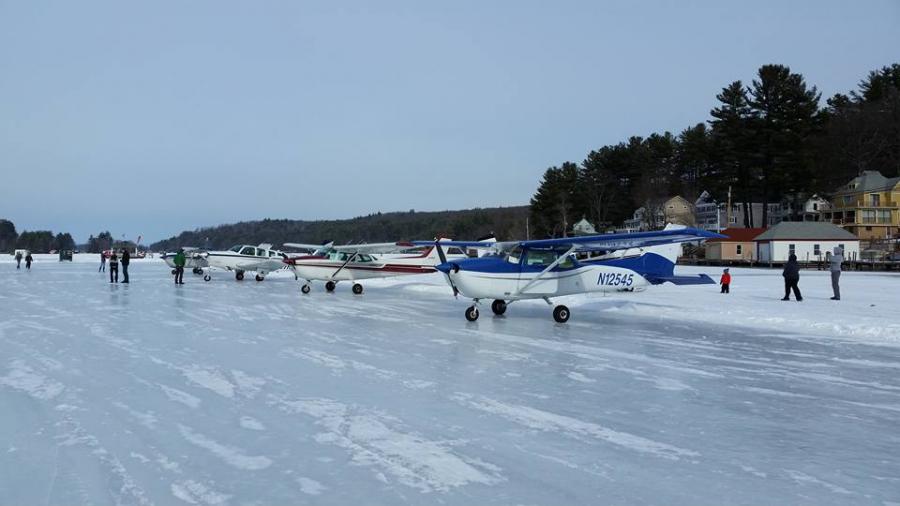 "2019 was a great season during which the ice was able to support aircraft for 45 days," John reports. As of the end of February, 740 aircraft have landed this season, "which has been great exposure for the RAF Mission to preserve airfields, in this case, an ice field," he added.
The New Hampshire Department of Transportation Aeronautics Division recently sent a letter thanking the RAF for its support and help in making a great ice season and retaining a tradition.
Perhaps the RAF needs to make one sign that says, "The RAF Supports this Icefield".
Submitted on March 15, 2019