RAF GRANTS FUNDS FOR CONTINUED MCKENZIE BRIDGE MAINTENANCE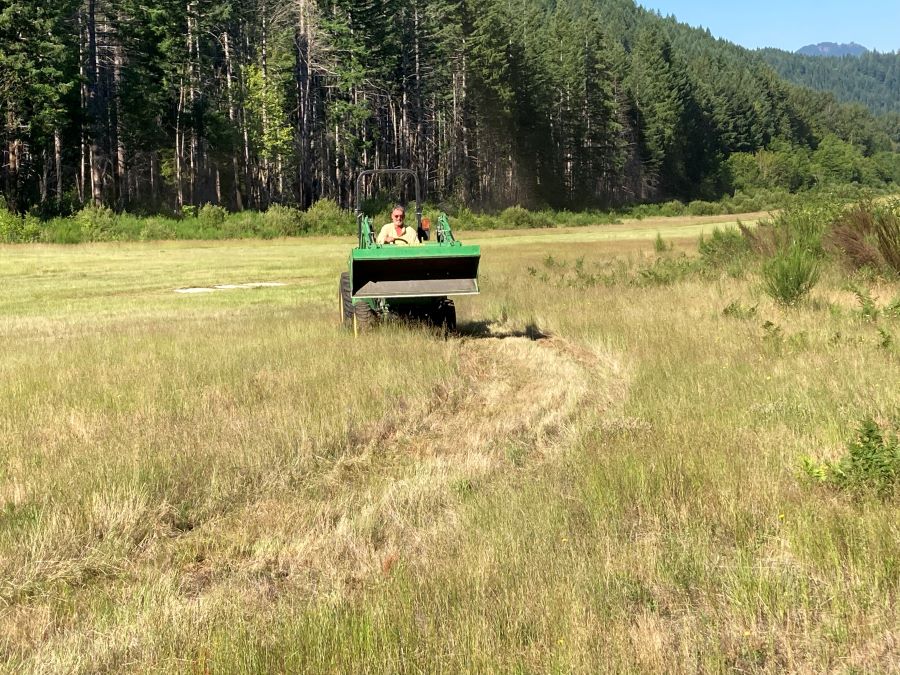 McKenzie Bridge Airport, 00S in the Central Oregon Cascades is popular with recreational aviators. It provides access to the McKenzie River, mountain bike trails, and remote camping. "Following the inspirational example set by the long term commitment of Oregon Pilot Association and RAF members Paul and Rob in Ehrhardt, volunteers have been instrumental in maintaining and improving the McKenzie Bridge airport," RAF Oregon Liaison Richard Mayes said. "Our efforts have been acknowledged by both the Oregon Department of Aviation and the US Forest Service. The positive outcomes at McKenzie Bridge demonstrate how collaboration between the RAF and public land managers can benefit the recreational aviation community," he added.
For the past three years Mayes has organized at least two volunteer work parties each year to perform maintenance and safety improvements at the airport. To support these efforts, Mayes was awarded an RAF grant to mow and undertake improvements to the airfield.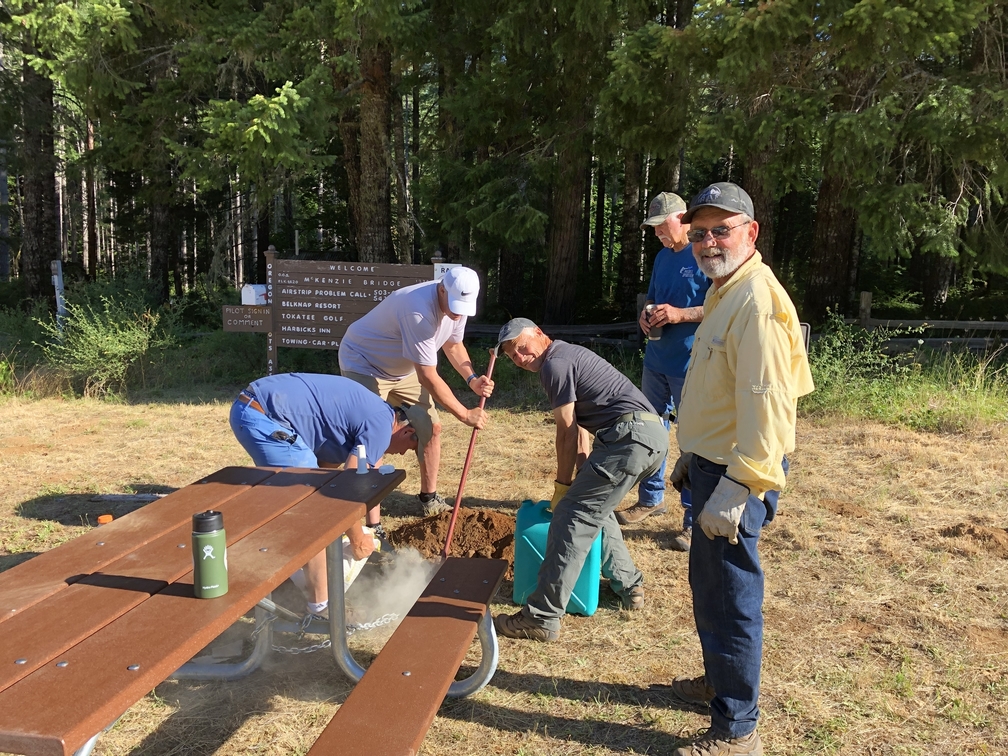 Oregon RAF volunteers began this year's efforts in June. Using funds from the RAF grant, they rented a tractor and mower to mow the airfield, and used string trimmers to clear the tie-downs. The state-owned airport lies within the Willamette National Forest, and the USFS used a portion of this year's federally-allocated funds to provide additional improvements. A new picnic table and RAF fire ring supplied by the USFS were assembled and installed by volunteers Jim Campbell, Ed Stryker, Jeff Thompson, Todd Colver, and Kent Couch.
Discussions are ongoing with the USFS to construct an improved camping area on the southeast side of the runway. See the airfield.guide for more information on McKenzie Bridge State Airport.
See NOTAMS for TFR's in the region due to fire fighting activity, and forest airstrip closures due to high risk.
Submitted on July22, 2021.