RAF HELPS CHRISTEN ARKANSAS'S SUGAR CREEK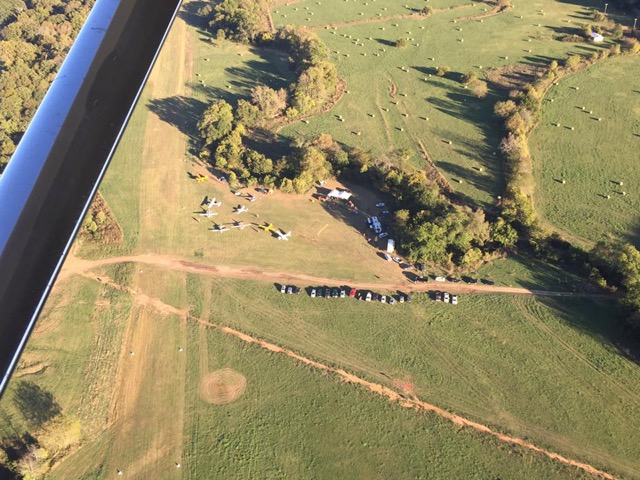 ​Sugar Creek grass airstrip, four miles from Bentonville, was christened October 8 with a fly-in celebrating Summit Aviation's tenth anniversary. Together with our partners Summit and Tailwind Foundation, we have the airport in great shape. About 100 customers, friends and family visited, some exposed to the airstrip for the first time.
Visitors enjoyed volleyball, horseshoes, beanbag throws, live music and great food. Chad Cox is finishing up work on the hangar to the north, and improvements to the center of the runway are next. A dozen or so camped along the airstrip and went to Byrd's Adventure Center in Ozark, AR for breakfast. Some flew to the new airstrip at Trigger Gap before returning.
All in all, we feel it was a great turnout and great exposure to the recreational flying efforts we are working on.
Submitted on October 27, 2016.