RAF HELPS SAVE FEATURE-RICH NEW ENGLAND AIRPORT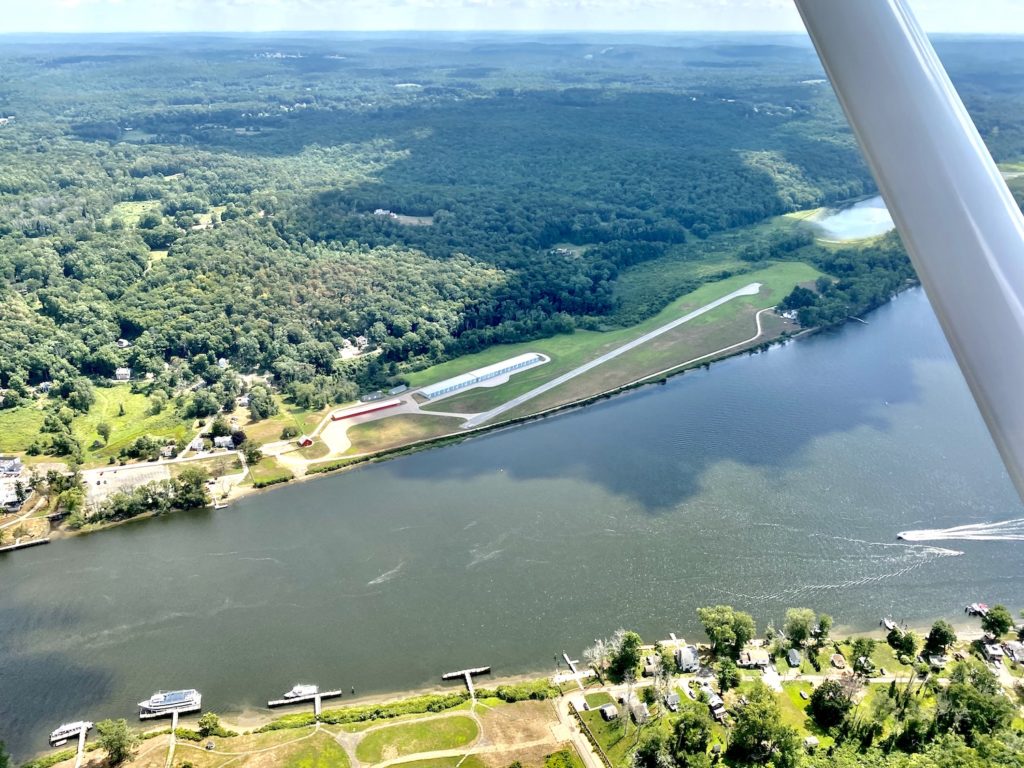 The RAF is pleased to announce that one of the country's most distinctive airports has been saved from potential closure.
Goodspeed Airport, (42B) lies beside the historic Connecticut River in East Haddam, CT. The airport has a 2,120-ft paved runway, a parallel turf runway, and is the only seaplane base in southern New England, listed as 4,500 feet in length. Nearby is a 1913 swing bridge that swivels on a turntable to allow river traffic through.
Visitors can camp at this scenic recreational airport, and just off the end of Runway 32 within easy walking distance is a typical New England village and the Goodspeed Opera House, world famous for its Tony-award-winning productions. "The beautiful surrounding countryside is brimming with restaurants, shops, and galleries," its website says.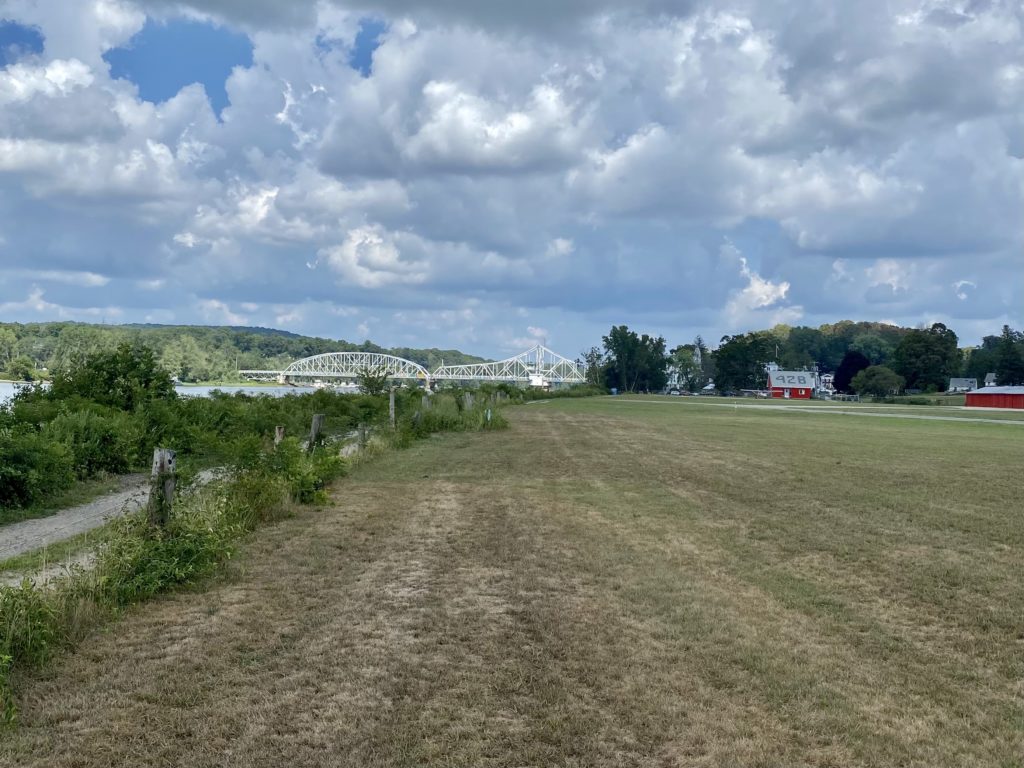 "I learned that the original owner put this airport up for sale, and that this airport could close," RAF Director Bill Brine said. "In addition to its aviation features, the location has great potential as a place for folks to experience unique riverfront habitat," he added. He connected with two local aviation enthusiasts who understood that action was needed to preserve this special airport.
They tapped the resources of a third-party foundation that agreed to help preserve Goodspeed because its unique layout allows for aviation education and training. This aspect appealed to the RAF as the airport provides southern New England pilots an experience not easily found in the region. The RAF provided funds toward the down payment, leveraging the local group into an outright purchase. They have begun upgrading facilities to boost seaplane use, fuel sales, hangar rentals and eventually provide for repairs and maintenance, to ensure the airport is self-sustaining. The RAF agreed to terms that excess revenues from operations will go to capital improvements.
"All the pieces are in place for success in preserving the airport for public use in perpetuity," Brine said. "Regardless of the outcome, the RAF's position is guaranteed," he explained, "and the agreement is transferable in case ownership changes."
Brine encourages pilots to put this special place on their list of recreational places to fly. "Without the RAF as conduit, this cool little airport would have been lost," he said.
For more information about Goodspeed Airport, visit the Airfield Guide.
Story by Carmine Mowbray
Submitted December 10, 2020