RAF HOSTS AOPA REGIONAL MANAGERS FOR ANNUAL ONLINE UPDATE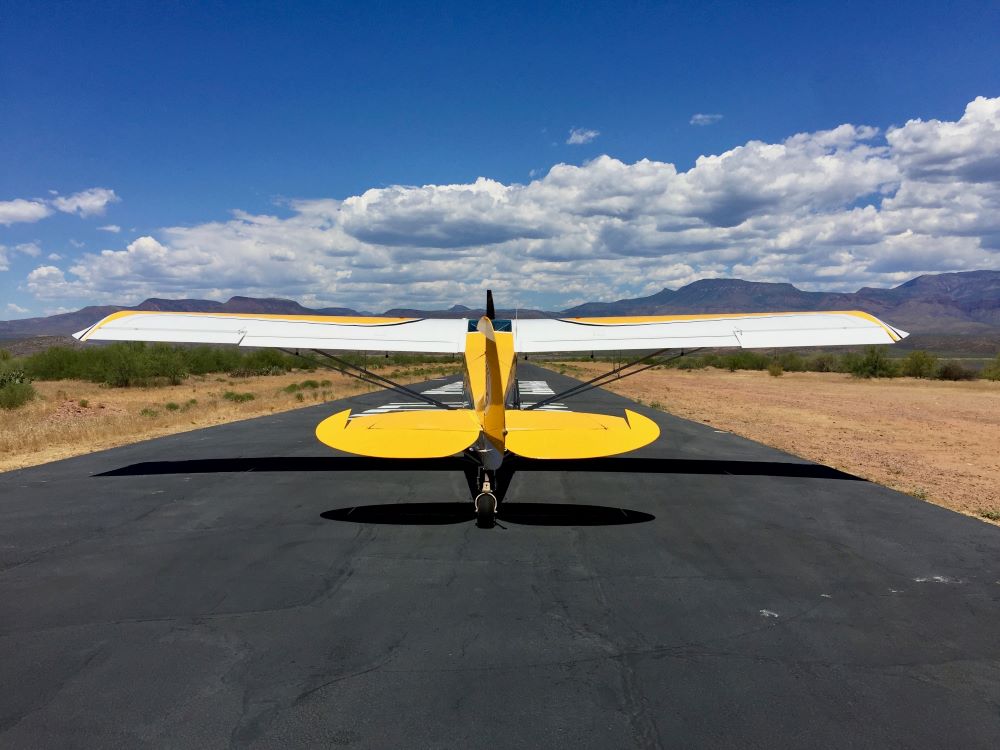 The RAF hosted AOPA's seven Regional Managers for an hour-long online update September 19. AOPA's VP of Airports and State Advocacy Mike Ginter introduced each of the seven. These persons bird-dog issues critical to General Aviation like preserving airports facing closure, preventing airspace encroachments and unreasonable ramp and user fees. Other timely initiatives are Avgas supply and hangar availability. They are registered lobbyists, and are GA's advocates in state legislatures and at airports in all 50 states.
RAF Liaisons from each region tuned in for advocacy updates from their AOPA counterparts, who encouraged RAF Liaisons to bring forward issues of concern in their states. One current mutual effort is preserving Custer State Park airport, threatened with closure due to runway maintenance cost. Both the RAF and AOPA have issued Calls to Action encouraging pilots to oppose the plan to close the facility. More than one AOPA Regional Manager gave examples of success in preserving an airport, thanks to pilot-citizen comment and participation. The most recent example of a big win was Portage, Wisconsin, where 70 pilots and community members attended a city council meeting to oppose closure of this airport (C47). City Council reversed their decision and has voted to keep Portage Municipal airport open and seek state and local funding.
Alaska's Tom George updated the group on efforts to increase the number of live webcams – now occurring in the lower 48 – and the successful charting of useful information at mountain passes, beginning in Alaska. See AOPA's website on "mountain pass charting".
Ginter explained that the Congressional FAA Reauthorization bill has passed the House; AOPA will notify members when and how to contact US senators to vote "yes" when the Senate takes up their version of the Reauthorization Bill. Ginter said, "We value our strong working relationship with the RAF and all State Liaisons, and enjoy collaborating to save airports!"
The services these persons provide are another benefit of AOPA membership. The RAF encourages all pilots to support the organization that for nearly 80 years has worked to protect our freedom to fly. See AOPA.org/join and receive a $10 discount by entering Promo Code: 23GOVA10.
By Carmine Mowbray
Submitted on September 27, 2023.
Photo by Jim Crawford, Grapevine, AZ