RAF IMPROVES AIRFIELD GUIDE WITH UNIVERSITY SOFTWARE TEAM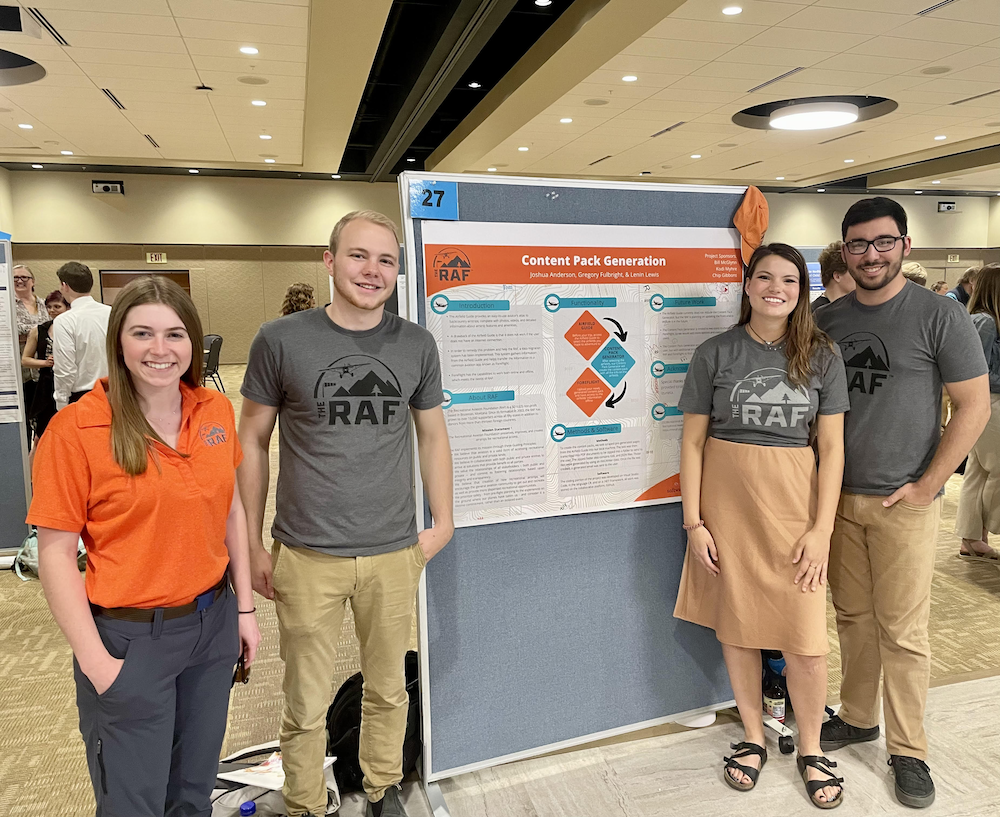 The RAF partnered with Montana State University's Computer Science Software Factory to improve the Airfield Guide's functionality, and incorporate ForeFlight usage.
MSU has Montana's highest ranking Computer Science (CS) department, and launched the Software Factory, an innovative way to expose students to real-life businesses and organizations. Dr Clemente Izurieta, PhD oversees the program that is run by senior CS students. Students in this capstone class form teams and work with real companies and organizations to develop beneficial software. Representatives work with the students throughout the school year. The organization pays a donation to the program to help maintain the lab, and provide opportunity for students to attend tech conferences, for example.
The RAF project created a simple user interface within the Airfield Guide to automate the creation and upload of a flight pack into ForeFlight. Software developer Chip Gibbons, of the Tailwind Aviation Foundation was most involved in helping with design, as he had the largest role in creating the Airfield Guide. "The team at Montana State was great to work with and their product will go a long way to making the information in the Airfield Guide available to folks when there is no internet access," Gibbons said. It is ready for its rollout for general use.
Three MSU students, Greg Fulbright, Lenin Lewis, and Josh Anderson teamed up on this project for the opportunity to work with real clients and create real products. "The Airfield Guide has become an important tool for aviators to discover and safely fly to incredible airfields that we all care about," RAF President Bill McGlynn said. "This engagement with MSU's Software Factory has been a great way to add value to the Airfield Guide, while sharing some real-world experience with these three graduating seniors," he added.
McGlynn, Gibbons, and RAF Marketing Director Kodi Myhre worked with the team throughout the 2021-2022 school year, beginning with design; devoting the second semester to building the product, meeting weekly. "It was a fun project," Gibbons added.
"We had a great time working with our team and are very happy with their final product," Myhre said. "We appreciate everything Dr. Izurieta did to involve us with the Software Factory. It was a valuable experience for us and we're thrilled to offer this product to continue improving the Airfield Guide."
Submitted May 31, 2022
Photo above: From L-R: Kodi Myhre, Josh Anderson, Lenin Lewis, Greg Fulbright