RAF LIAISON FEATURED IN AOPA PILOT
RAF South Dakota Liaison Ray Jilek supports aviation in many ways. In addition to his responsibilities with the RAF, he is AOPA's Airport Support Network volunteer for his airport, and is featured in the August AOPA Pilot magazine as the ASN Volunteer of the month. AOPA' s goal is to have an ASN volunteer at every public-use airport to be the eyes and ears in case anything arises that could affect the airport's viability to GA. Representing the concerns of GA, Ray's participation in the Powder River Training Complex hearing "makes him the model AOPA Airport Support Volunteer," it states.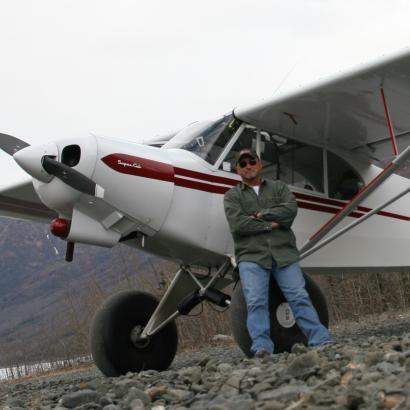 Ray and his wife Laura live in Spearfish and operate Eagle Aviation, the only full service FBO in western South Dakota with FAA repair station authorization including avionics. So far he has accumulated 8,500 safe flying hours doing everything from flight instruction and aerial application, to corporate flight in twin turbines. Ray is also manager at the Spearfish Airport, "the gateway to the beautiful Black Hills and just minutes away from the Historic town of Deadwood," according to its website. Ray is also a Life Member of the South Dakota Pilots Association and says, "I understand the need for advocacy groups that support and foster aviation interests." We appreciate Ray, and all he does to support General Aviation!
Submitted on July 18, 2018