RAF ON HAND AT BOY SCOUT AVIATION CAMPOREE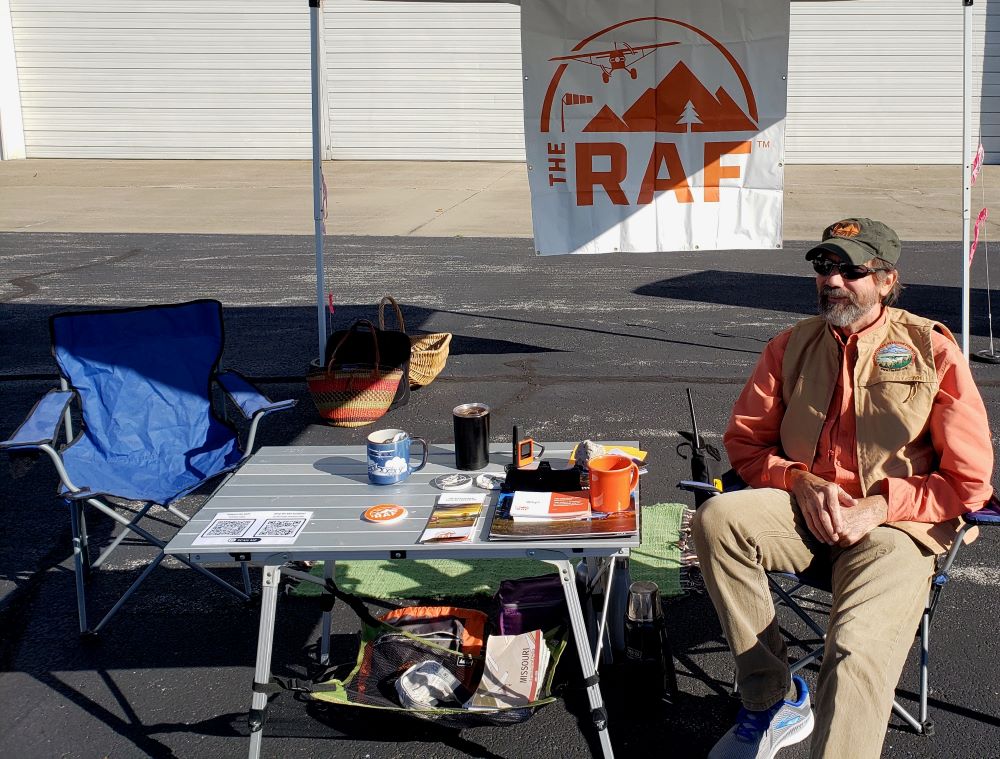 The Boy Scouts of America Transportation Air Camporee was held at Southern Illinois Airport (KMDH) September 30-Oct. 2. RAF Illinois Ambassador Dave Warner was on hand and introduced the RAF to about 150 Boy Scouts plus troop leaders, support teams, and numerous other presenters. "There was a wide range of classes and merit badge opportunities. The camporee broadened horizons for youngsters showing activities within the broad theme of transportation and aviation," Warner said. He joined displays from rubber band powered R/C aircraft to a CRJ900 and an L-39 Albatross.
Warner provided a display of a mock campsite alongside his C172. "Scouts ogled the camping gear and solar shower, picked up RAF handouts, and asked what kinds of airports allowed camping," Warner said. "Flying one's personal aircraft to remote locations caught their interest, some of whom have already started working on pilot training," he added. EAA Chapter 277 shared the space with a homebuilt Rutan Quickie, and provided information on EAA's Young Eagles program. "Some scout leaders invited us to make an RAF presentation to their units and expressed interest in cooperating on volunteer service work projects," Warner said.

Warner noted considerable interest in the RAF from other pilots displaying aircraft, and from police, fire, rescue, recruiters, and other exhibitors. "It was good to share the RAF story and introduce the recreational aspect of general aviation," he said. When Warner mentioned reopening Giant City State Park airstrip as an RAF objective, local pilots were unaware of its existence and showed interest in seeing it open again.

Southern Illinois is known locally as "Little Egypt" Warner explains. Having escaped glaciation, it's unlike most of Illinois with hills, cliffs, caves, rivers, lakes, waterfalls, cypress swamps, shelter bluffs, Native American petroglyphs and pictographs. "Hidden gems for the outdoor enthusiast to explore. Access to these special places in our planes makes it all the more enjoyable to visit," he added.
Submitted on October 26, 2022.