RAF PARTICIPATES IN 2018 DELAND SHOWCASE
The DeLand Sport Aviation Showcase features vendors and an airshow, and typically sees hundreds of attendees who enjoy this regional event. This year, RAF Florida Liaison Bobby Capozzi, assisted by Ambassador Amrat Chugani, member/supporter Ariel Gleason, Ambassador Joe DeLeon, Wayne Whitley and Bobby's wife Kim, participated during the November 1-3 event. A half dozen aircraft sheltered campers in the "underwing" campground, overseen by the RAF volunteers.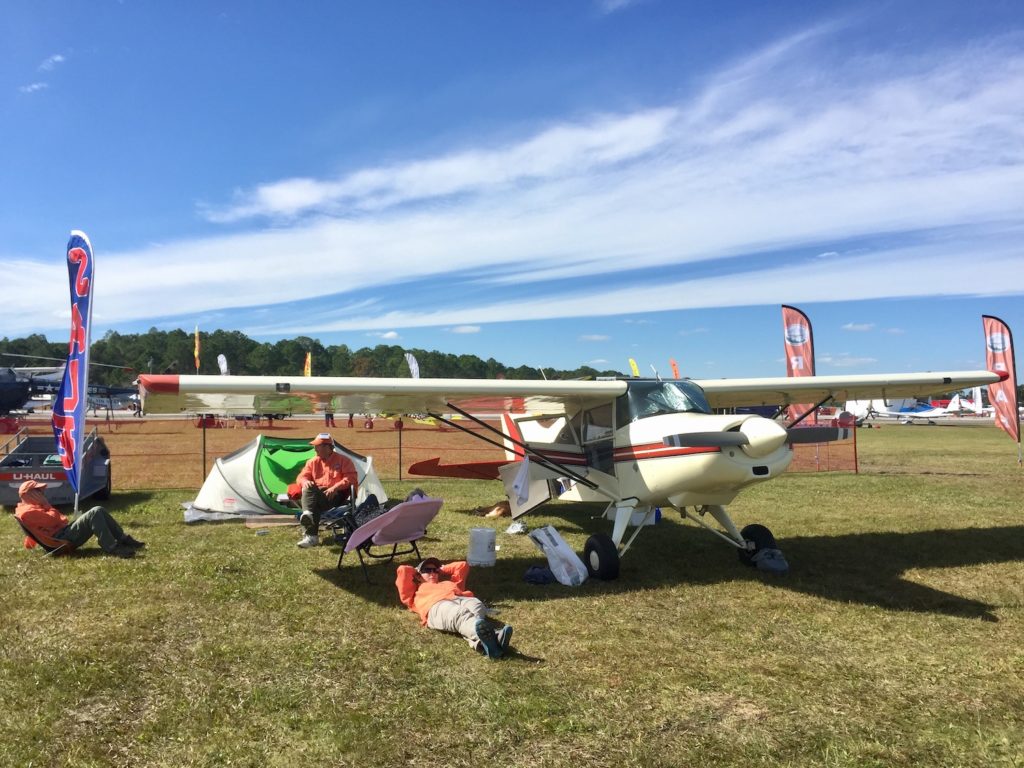 Friday afternoon a thunderstorm brought 40+ knot winds and rain to the airport (KDED). Saturday it was severe clear with plenty of sunshine but following the front, the high only made it to 70º.
"Overall, it was a good event and the Showcase organizers were pleased with our support," Bobby said. The group signed up new RAF members.
Bobby looks forward to next year's Showcase. There is enough space for 20-25 planes in the underwing camping area, and the organizers provide bathroom and shower trailers for campers' convenience. "DeLand has unlimited recreational opportunities," he added.
Submitted on November 09, 2018