RAF PODCAST ADDED; CHECK YOUR FAVORITE APPS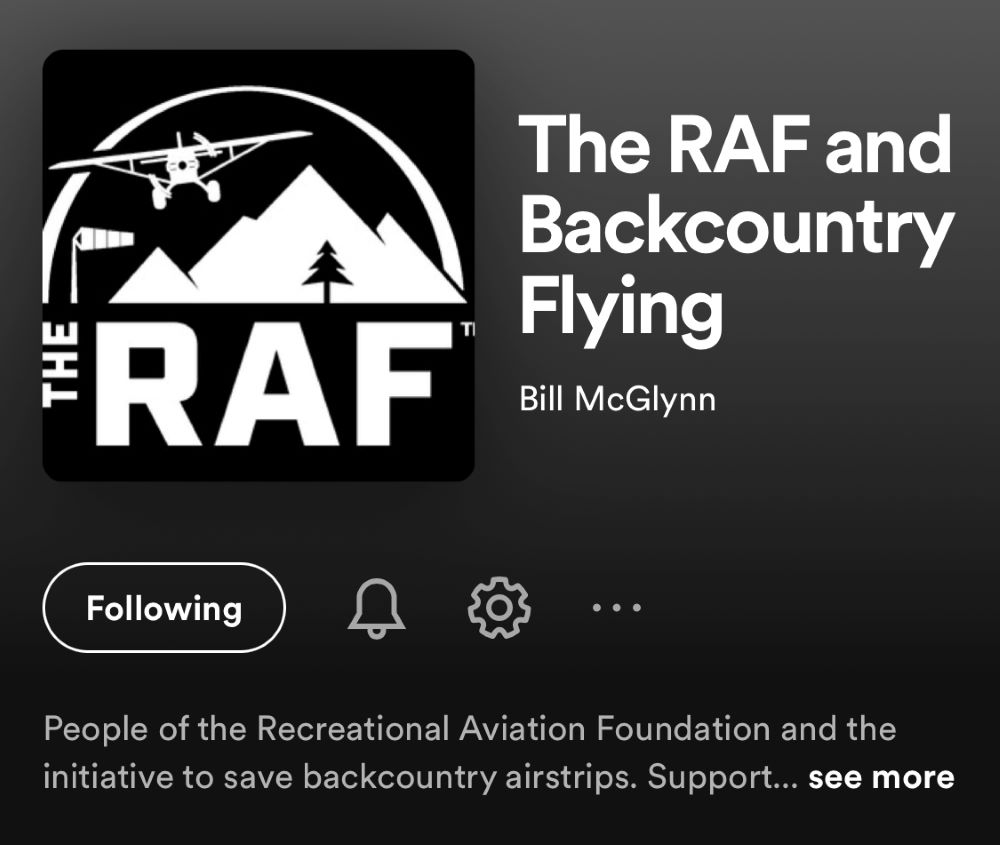 The RAF has added a new podcast about flying, airplanes, and how and why people bond with this organization. In podcast #12 you'll hear host Bill McGlynn's conversation with our first Alaska Liaison Al Clayton, native of Seward and raised along the famous Copper River. Find out if a glacier really does toss Copper River salmon up on the river banks! And why he calls it "a magical place."
Enjoy The RAF and Backcountry Flying 30-minutepodcasts on Spotify, Google Podcasts, Overcast, and Apple podcasts on your smartphone or laptop,or on the RAF website here.
These easy going conversations bring out wonderful stories from our interesting supporters and volunteers. Each guest shares their personal story of how and why they were attracted to the RAF, its mission, and interesting things that happen along the way.
We've archived each podcast beginning with co-founder and Chairman John McKenna's story of how the RAF came about, and how it has grown to the international volunteer-driven organization of today.
Submitted on July 12, 2023.