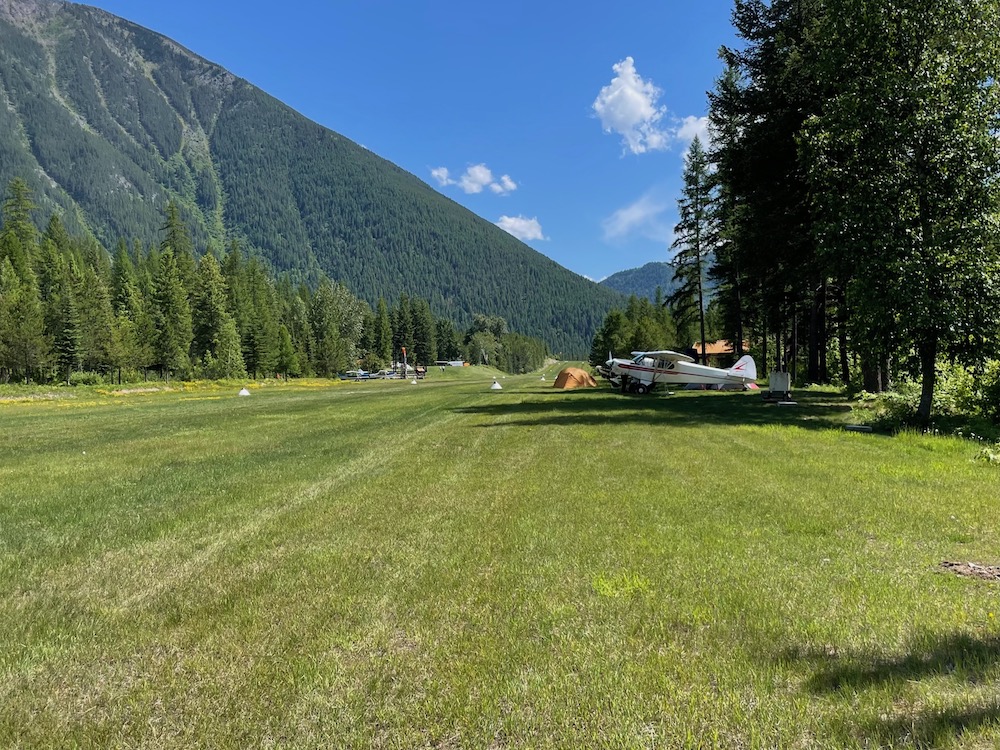 While rains have closed Chicken Strip in Death Valley, recent rain has somewhat helped the region around West Glacier in Montana, and the RAF announced the re-opening of Ryan Field in time for folks to enjoy Labor Day weekend there. Click here for the required safety briefing, and more information on amenities, and cabin availability.
Ryan Field is surrounded by the Flathead National Forest, and as stewards of the field, the RAF closed it out of caution for the dry and hot conditions that prevailed this summer. No fires or burning of any kind are allowed at Ryan Field until further notice.
The RAF works harmoniously with the US Forest Service, and regards that Flathead National Forest is still under Stage 2 fire restrictions, prohibiting all fires. Enjoy the backcountry, and as an RAF Supporter, you have joined the effort to take part in its preservation.
By Carmine Mowbray
Submitted on August 28, 2023