RAF REPRESENTED ON HELLS CANYON RECREATION ACCESS COUNCIL
Hells Canyon, North America's deepest river gorge, encompasses a vast and remote region with dramatic changes in elevation, terrain, climate and vegetation. Carved by the Wild and Scenic Snake River, Hells Canyon plunges more than a mile below Oregon's west rim, and 8,000 feet below snowcapped He Devil Peak of Idaho's Seven Devils Mountains.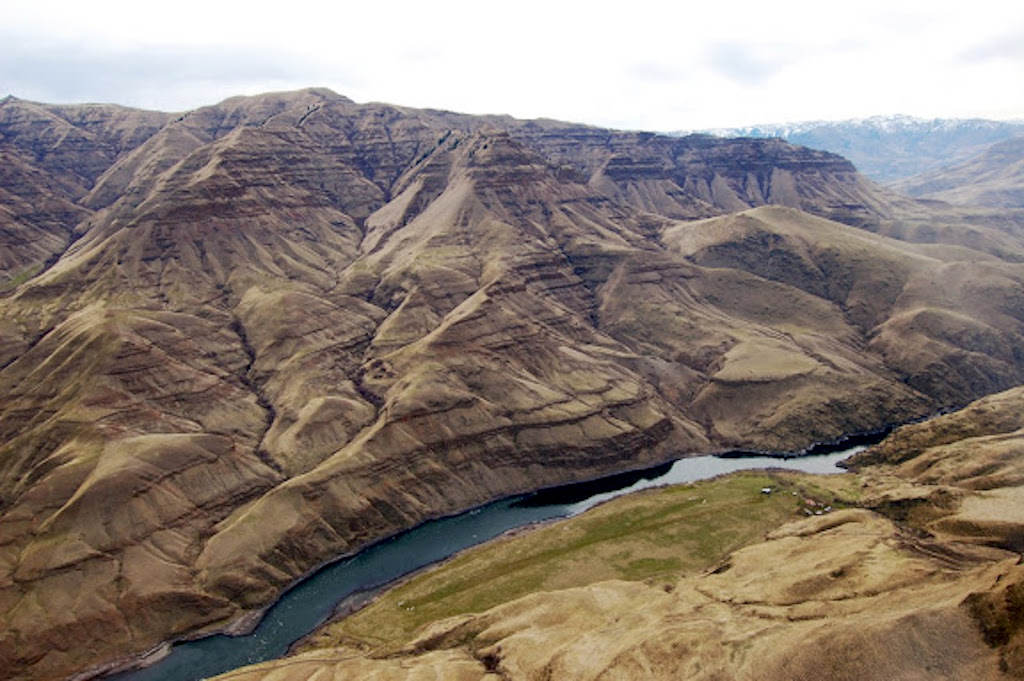 The Hells Canyon National Recreation Area (NRA), managed by the US Forest Service (USFS), encompasses 652,488 acres of rugged backcountry hugging the borders of northeastern Oregon and western Idaho. There are no roads across Hells Canyon's 10-mile wide expanse, and only three roads lead to the Snake River between Hells Canyon Dam and the Oregon-Washington boundary. However, there are seven backcountry airstrips deep in the canyon along the Snake River. Six of these airstrips are open for public use under direction from the 2003 Hells Canyon National Recreation Area Comprehensive Management Plan.
RAF Oregon Liaison Richard Mayes has been invited to join the Hells Canyon Recreation Collaborative (HCRC) whose mission is to:
"Work collaboratively to maintain and improve recreation access into the Hells Canyon National Recreation Area by boat, raft, foot, vehicle, horseback, aircraft and associated historical infrastructure by making recommendations to the US Forest Service; promoting a sustainable recreation experience through the involvement of a broad group".
Richard attended the December monthly HCRC meeting in Riggins, ID. The more than 35 participants at the meeting included representatives of the USFS and State agencies, various commercial and recreational users, and representatives of Idaho's congressional delegation. Discussions included progress of ongoing infrastructure improvements at Pittsburg Landing and the need to undertake protection of the historic Kirkwood Ranch complex, downstream of the Big Bar airstrip.
Richard is working with the HCRC Steering Committee and fellow RAF member Bill Ables to protect and improve access to the six public use airstrips. In collaboration with the Idaho Aviation Association, efforts are ongoing with the USFS to find an acceptable approach to reopen the seventh airstrip – Sluice Creek, which is currently off-limits.
Submitted on December 20, 2018