RAF THANKS SUPERCUB.ORG FOUNDER STEVE JOHNSON
It's great to take part in a forum where you share the passion for flying. Even better is pulling together for a shared cause. This year, Steve Johnson – founder of SuperCub.org – added the RAF in his membership appeal by including a $50 RAF membership to the other appealing premiums a person receives by supporting SuperCub.org. So far, over 200 of Steve's donors have opted to add an RAF membership.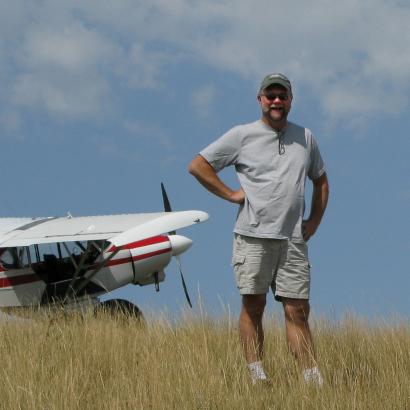 "We support the great efforts of the RAF," Steve said, adding, "it's a real privilege to have the opportunity to add to the RAF's horsepower in this way."
Visit SuperCub.org and enjoy its lively forum discussion. You'll feel welcome, regardless of what kind of aircraft you prefer. They've sold out of their popular 2013 photo calendars – after all, SuperCub.org averages around 100,000 individual visits each month.
"We're known for open, straight-forward dialogue, and we have loyal sponsors who've been with us since we began nearly thirteen years ago," Steve said.
The RAF wishes to thank Steve for adding his large and enthusiastic corps of pilots to the chorus. Together we can amplify the voice advocating recreational destinations.
Submitted on December 19, 2012.