RAF VOLUNTEERS ATTEND EDUCATIONAL CONFERENCE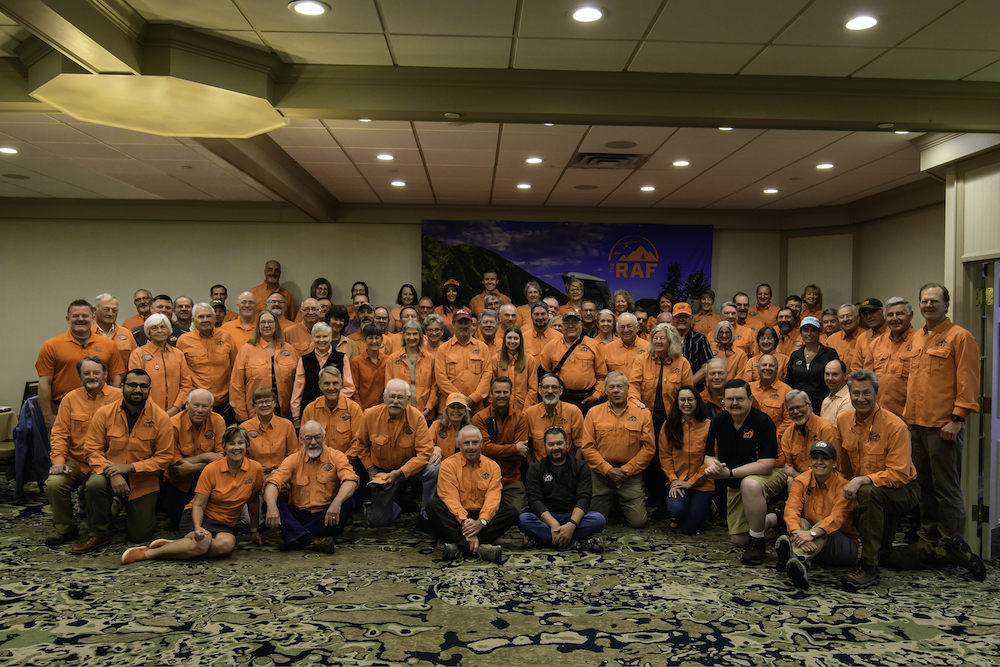 "RAF 2022 – The RAF Way" was a three-day educational conference held near Milwaukee May 15-17. RAF liaisons, ambassadors, and other key volunteers gathered at their own expense in Pewaukee, WI.
EAA CEO Jack Pelton welcomed early arrivals at Pioneer Field, and when the educational sessions began, the group was 110 folks from as far away as south Florida and Alaska. "The rewards from our meeting are more than I can count," Alaska Liaison Al Clayton said. "New focus and clarity on the RAF mission, detailed information and examples from others on ways to achieve our mission; a very substantive and beneficial meeting," he added.
Speakers included AOPA President Mark Baker and Great Lakes Regional Manager Kyle Lewis; Greg Pecoraro, CEO of Nat'l Assoc. of State Aviation Officials; consultant Jerry Wilke, and several RAF directors and liaisons sharing experiences, setbacks and successes while advancing the RAF mission.
Washington State Liaison Dave Whitelaw said, "This year's conference was our best yet. The presenters' topics were spot on for helping each of us understand and further our mission."
Many had flown their own aircraft, landing at either Waukesha or Capitol Drive, departing Wednesday, May 18 under overcast skies.
The RAF Board appreciates each attendee who arranged their time and made the effort and investment to attend.
The RAF continues to focus on the mission of preserving, improving and creating airstrips for recreational access.
Submitted on May 24, 2022.