RAF VOLUNTEERS MAINTAIN RAGER AIRSTRIP IN OREGON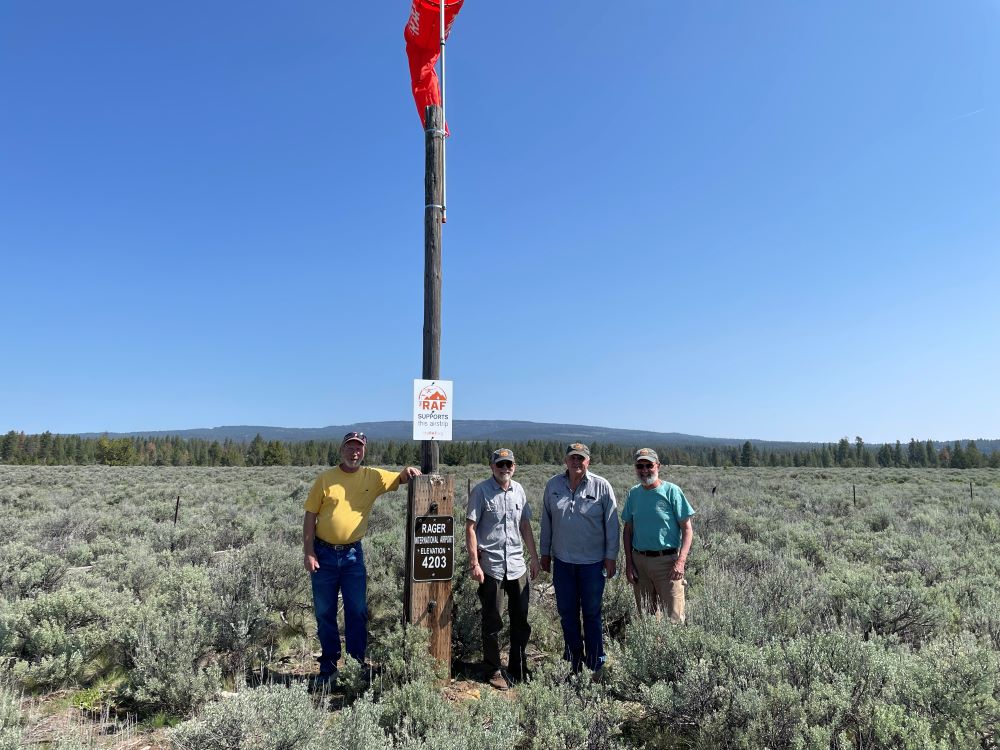 The RAF supports the U.S. Forest Service (USFS) to protect and maintain the primitive airstrip adjacent to the historic Rager Ranger Station. Located in the Ochoco National Forest in Central Oregon, the Rager Ranger Station served as the administrative site for the Paulina Ranger District for over 105 years. The administrative functions of the station were relocated to Prineville in 2013, but the airstrip remains a popular destination for backcountry pilots.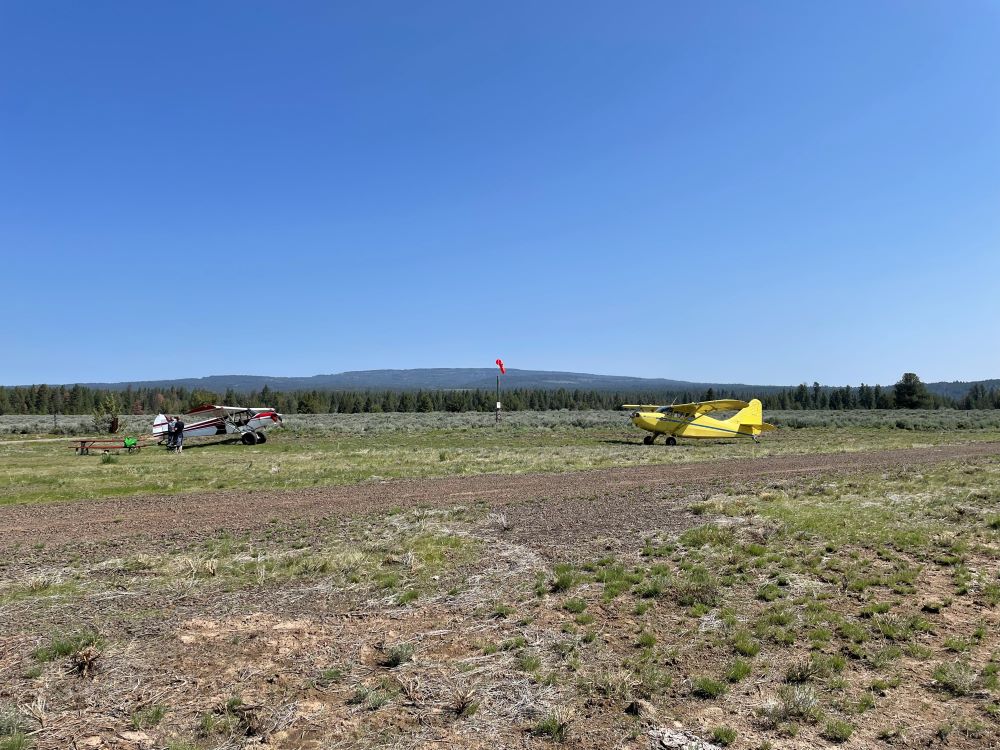 In May, several RAF volunteers undertook annual maintenance efforts to improve the safety of the airfield. A tractor and rotary mower were used to mow the airstrip, the turn-around areas at each end, the aircraft parking area, and an approximate six-feet clear width along each side of the airstrip. The 2,800-ft runway surface was left clear of obstructions for a width of approximately 50 feet. Volunteers also repainted the picnic table, collected and removed trash, stockpiled firewood, and replaced the windsock donated by the RAF.
RAF Oregon Liaison Richard Mayes expressed particular thanks to RAF supporters Jim Campbell and Ed Stryker for their exceptional dedication and commitment to the Rager airfield. Mayes noted, "dedicated volunteers such as Jim and Ed are the key to our success in protecting access to a number of backcountry airstrips here in Oregon, and in maintaining our excellent relationship with the Forest Service."
Information on the Rager airfield, including a safety briefing, can be found in the Airfield Guide.
Submitted on May 23, 2023.