RAF WORKING WITH NATIONAL PARK SERVICE IN ALASKA
We are excited to announce a cooperative agreement between the RAF, EAA Chapter 42 and the National Park Service in Alaska. It's an opportunity for a fly-in community service project to make Jake's Bar (AKO) a safer place to operate. The strip is an unimproved 1,000-ft gravel bar along the Chitina River in Wrangell-St. Elias National Park, 13 nm south of McCarthy. The surface is rough, with softball sized rocks. No tricycle gear aircraft and only suitable tailwheels should consider landing there. Plans are to cut trees and brush and make surface improvements to make it a safer strip.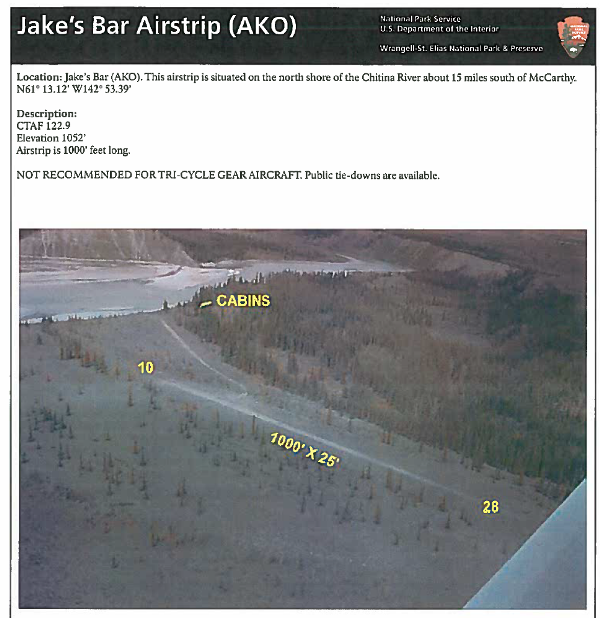 Details of the work weekend:
Land and camp there and we'll shuttle to the work party which begins Saturday morning at 9 until 4 p.m.
Bring your work clothes and loppers, tents, camping equipment and food to share.
Amenities at Iverson Farm include 100 LL, Jet A, fire pit, barbecue grills, cooking equipment, propane burners, picnic tables, hot and cold running water and an outhouse.

RSVP required, including names and number in your party, aircraft type, expected arrival and departure times. Click here for a full description of Iverson Farm "Fireweed Strip."
Al Clayton, Alaska State Liaison
907-250-1649 | aclayton@theraf.org 
Submitted On May 9, 2017.