By now you should have received your personalized year end letter from the RAF. We are hoping you took the time to read it and find the work that we are doing valuable. Valuable enough to consider contributing some of your time, talent and perhaps some funds to the cause. Without those we simply cannot do the work we do.
The entire RAF organization appreciates the interest you show and we look forward to you continuing to be a part of our work.
Together, we are making a difference.
---
The RAF started out with a goal to merely survive long enough to answer a question the original six founders asked:
"Does anyone else care that these special aviation destinations are in danger of being lost forever?"
You helped us answer that question. You did it in two ways.
You joined in numbers that allowed us to tell our story with credibility;
You provided the much-needed dollars. Thank you for your past support.
We know you have expectations, simply defined as "the prospect of future good." I assure you that RAF leadership is keenly aware that you have a choice in your giving and we value each of you for what you contribute.
Your dollars really do matter and are the key financial support the RAF depends on to further its mission, and fulfill your expectations of future good.
How are we measuring up in your mind? What will make you glad that you support the RAF? Those may seem like odd questions to pose while asking for financial support. But if we don't ask, we miss an opportunity to learn and grow.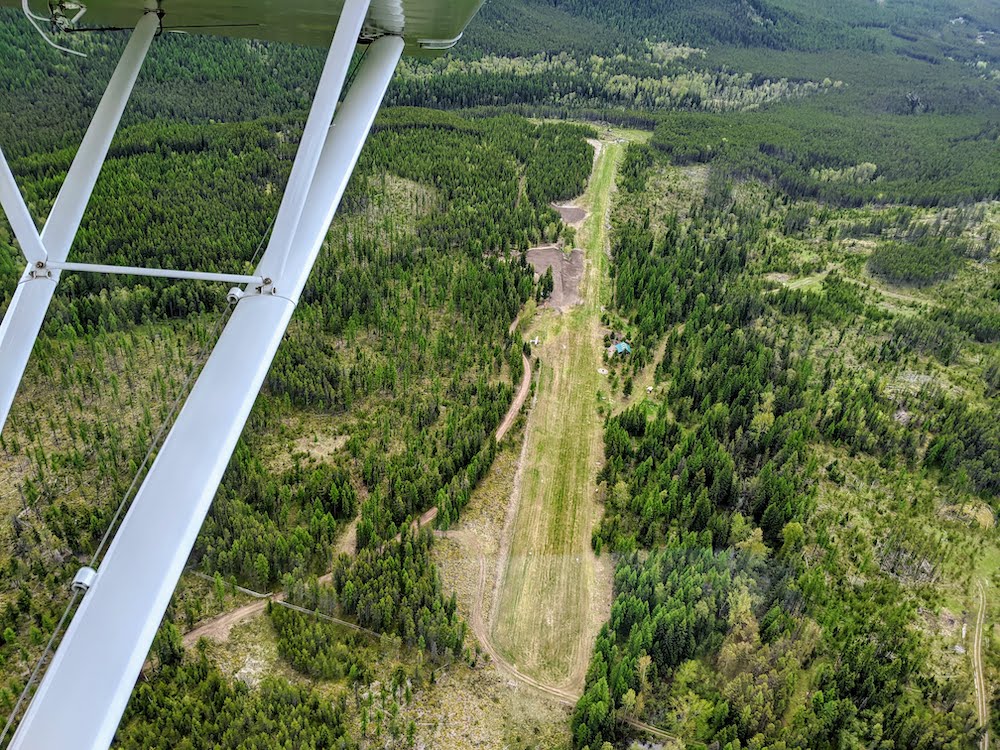 This year, we saw the passing of our first major benefactor, 94-year-old Ben Ryan, who with his wife Butchie gave us an airstrip 14 years ago. Their gift was more than just property. Their generosity charted a course for the RAF. It proved that there was a real reason for the RAF to exist and that what we are all doing really matters.
The Ryans had two hopes:
That others would follow their lead;
Their gift would inspire young people to enjoy aviation and the outdoors.
This summer we shared some time with Charlie and Erica Miller of northern Wisconsin and their one year old daughter Nora who was all decked out in her RAF gear. Nora may be a future visitor to Ryan Field, and no doubt more destinations like it. Ben would surely like that Nora will benefit from his gift and your support.
The RAF works to preserve aviation access to these special places and has a long list of successful projects to show for it. We know these projects matter to you. Your contribution is your investment in the future – a legacy – of fulfilling a promise to pilots that follow you, just like the Ryans did for us.
We say that giving is not about making a donation but rather making a difference.
By contributing to the RAF today you are making that difference.
In closing, the RAF's leadership pledges to use your time, talent and treasure to accomplish our work . . . and we do it with real passion and heart. We live and love the RAF mission.
We thank you for supporting the RAF,
John McKenna, Co-Founder and Chairman of the Board
Submitted on December 29, 2017.