RAINY MESA REOPENING NOW A REALITY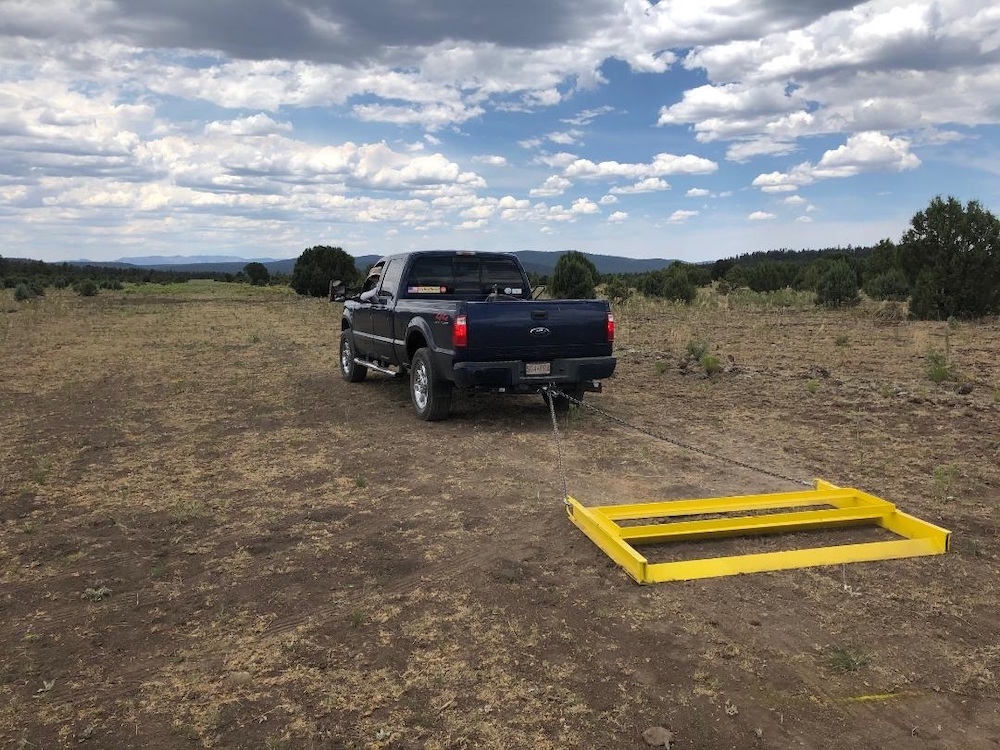 RAF New Mexico Liaison Ron Keller has announced that after more than forty years of disuse, the Rainy Mesa airstrip is now open for recreational use, after removal of encroaching trees.
"RAF Ambassador, and former State Liaison Larry Filener's vision and dream to reopen Rainy Mesa airstrip is now a reality," Ron said. He credits a great working relationship with the Gila National Forest – in particular with Reserve District Ranger John Pierson – as key in getting the approval to rehabilitate this 5,300-ft airstrip, which lies at an elevation of nearly 7,400 feet.
Between May and August, volunteers rehabilitated the strip, erected a windsock pole and runway end markings. They constructed a drag that will remain at the strip, made some test landings, and got the necessary approval to reopen it from the District Ranger and Forest Aviation Officer.
"This has been a slow, methodical process involving the RAF, and New Mexico Pilot Association volunteers," Ron said. The New Mexico Airstrip Network had developed and authored the Gila Airstrip Integrated Operations and Maintenance Plan for the Forest Service, which has facilitated projects like Rainy Mesa.
You can find its Airfield Guide listing here. Please call the Gila National Forest at 800-538-1644 for permission to land. 
Submitted on August 14, 2020