RIBBON CUTTING CELEBRATES NEW CUYAMA REOPENING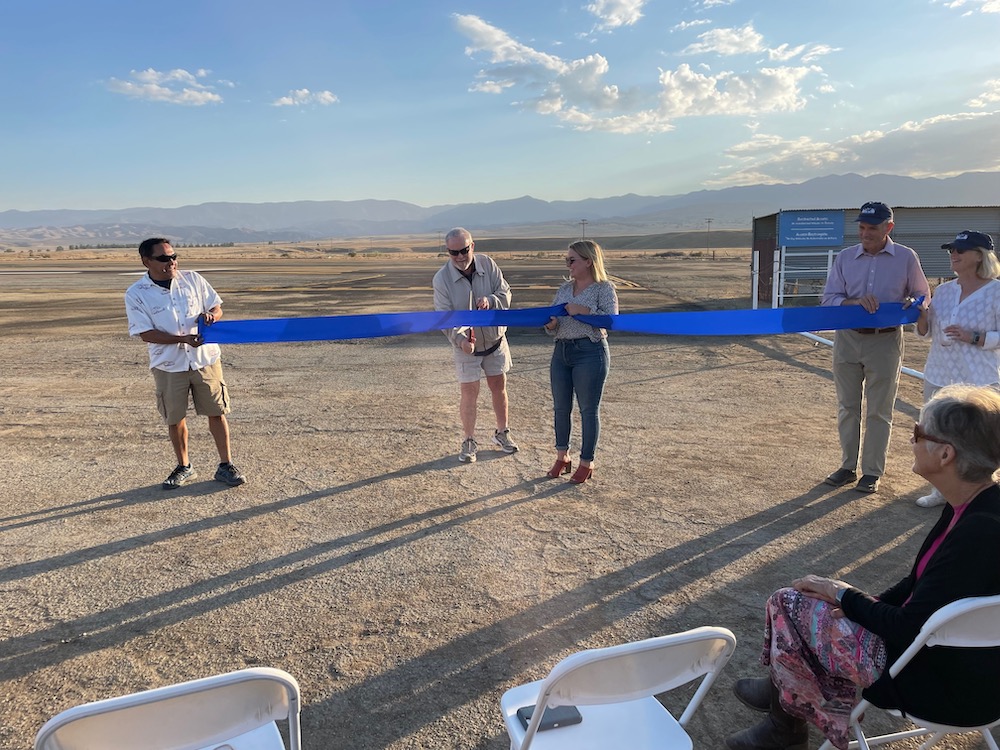 An RAF grant funded improvements in conjunction with a major repaving project at New Cuyama airstrip in California, L88, and as planned, on October 13 folks gathered for a celebration. The ribbon was cut by key volunteers Steve and Nancy Sappington from the Blue Sky Center, who helped drive the project. Alex Guerrero, the craftsman of Warrior Wagons built a new welcome and information sign, installed on the ramp to greet pilots.
"Donors, supporters, and fans of the airstrip were there, with four planes lined up at the new parking area," RAF California Liaison Katerina Barilov said. Dinner for donors and key supporters followed at the Buckhorn resort.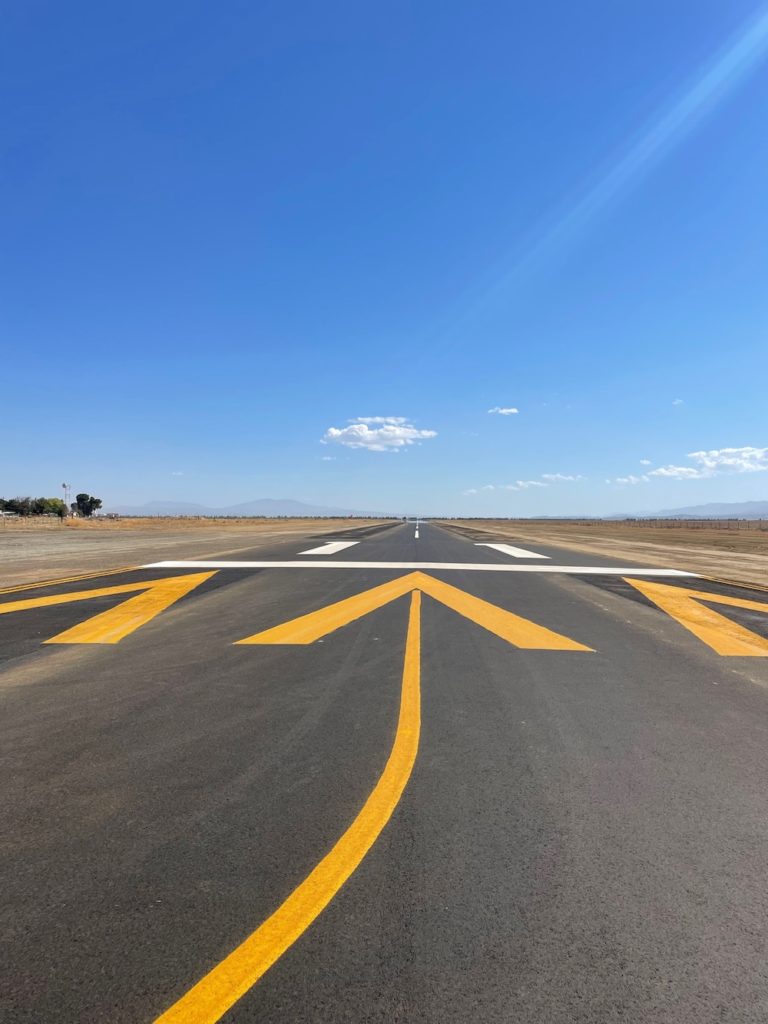 The airport surface had deteriorated and was closed in 2019. A small group of pilots formed a relationship with the Blue Sky Center who offered free housing to volunteers. A donor contributed $400,000 toward re-paving, and thanks to additional funds raised directly from the public, the 3,380-ft runway and tie-down areas have been repaved and marked.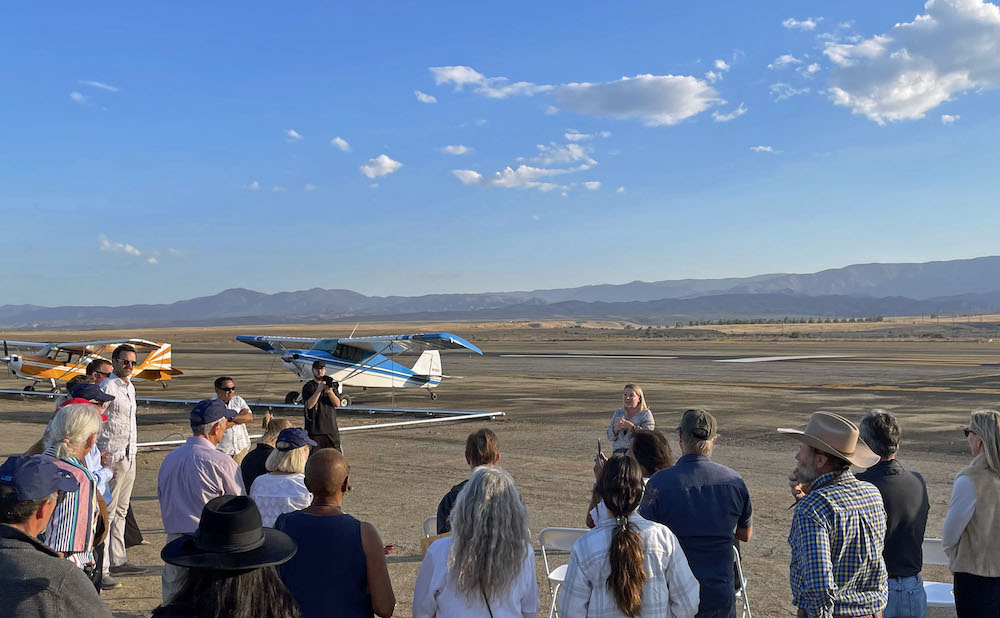 Barilov applied for an RAF grant and coordinated tasks with the Blue Sky Center. A new fly-in campground is planned nearby. The RAF grant provided supplies for the construction of eight tent platforms in space that will accommodate airplane parking next to each platform. A work party is scheduled December 10 to begin developing the fly-in campground. Volunteers will be asked to assemble and arrange the new tent platforms and fire rings. Future work parties are anticipated to complete and beautify the campground. Anyone interested in volunteering should contact Barilov at kbarilov@theraf.org.
Submitted on October 30, 2022