Director Emeritus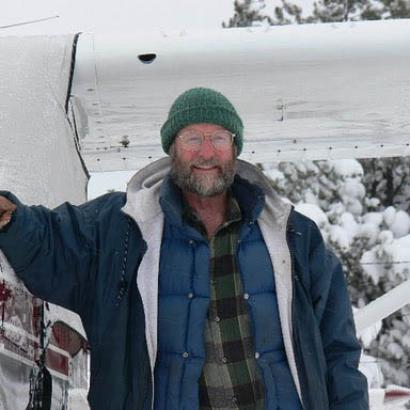 Rol has a wide ranging background, having worked in aerospace acoustics, film and video production, theatre operations, and management. Along the way his enthusiasm for aviation led from avocation to advocacy of local airports to vocation, including work for AOPA and the Wolf Aviation Fund. He now lives on the Continental Divide in northern New Mexico.
As a long time backpacker and camper, one of Rol's motivations for learning to fly in 1975 was for accessing by air some of his favorite places in the High Sierras and the desert areas of the Southwest, and to travel from his home in L.A. to visit friends in New Mexico. A setback making a lasting impression on Rol was the closure of one of his favorite airstrips in the Sierras-Templeton Meadows – with no opportunity for review.
Rol became familiar with the Recreational Aviation Foundation while serving on the committee to establish the Idaho Airstrip Network. He joined the RAF as a Director working on national issues and also worked to create a New Mexico airstrips committee which has become extremely active promoting backcountry flying in that state. Rol's work now sees him advising airstrip advocates and RAF State Liaisons in the adjoining states as well.
505-362-8232
rmurrow@theraf.org