RUSSIAN FLAT WORK PARTY 2013
Saturday August 17th was a perfect day to mow a little grass, trim a few weeds, tighten some fence wire, cut some firewood and clean the outhouse. So, that is just what a group of volunteers did this past weekend at Russian Flat, MT (M42) in central MT. The group, led by Pete Smith of the Central (Lewistown) Hangar of the Montana Pilots Association saw ½ dozen airplanes and 12-15 people come to put some effort into this newest USFS strip. The entire strip was mowed and is in good condition.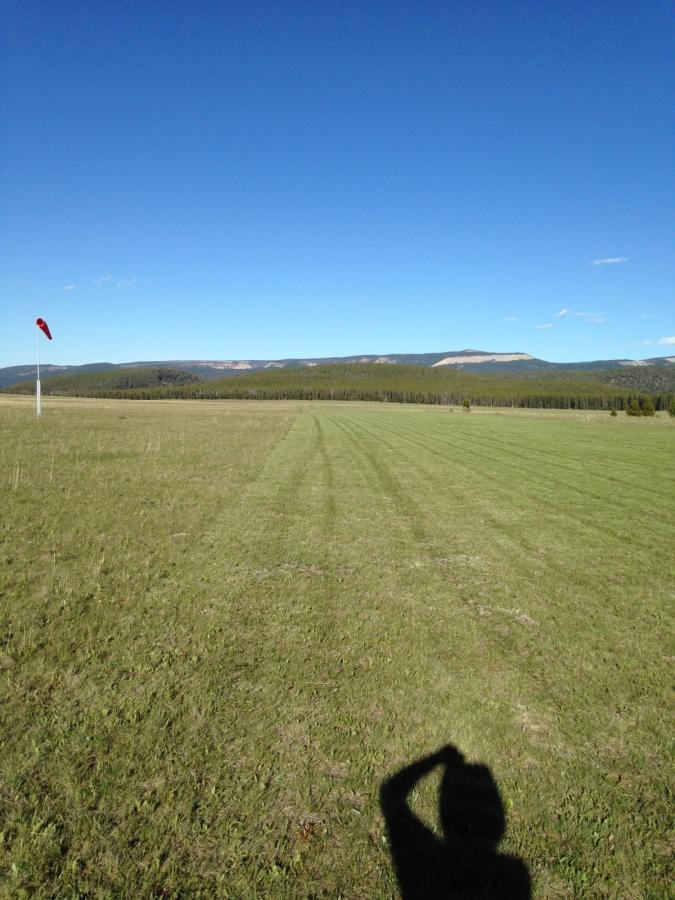 Like all good work parties there was plenty to eat thanks to Pete's sister who made pulled pork sandwiches and cole slaw.
The construction of Russian Flat airstrip was started in 2008 and the airstrip was opened to the public on August 20, 2010 after countless hours of meetings and construction work. The result of all this work is the first new airstrip on US Forest Service Land in 45 to 50 years. Russian Flat continues to improve and is a great destination for an overnight or longer.
Submitted on August 18, 2013.