RUSS'S RAF TRACKS ACROSS AMERICA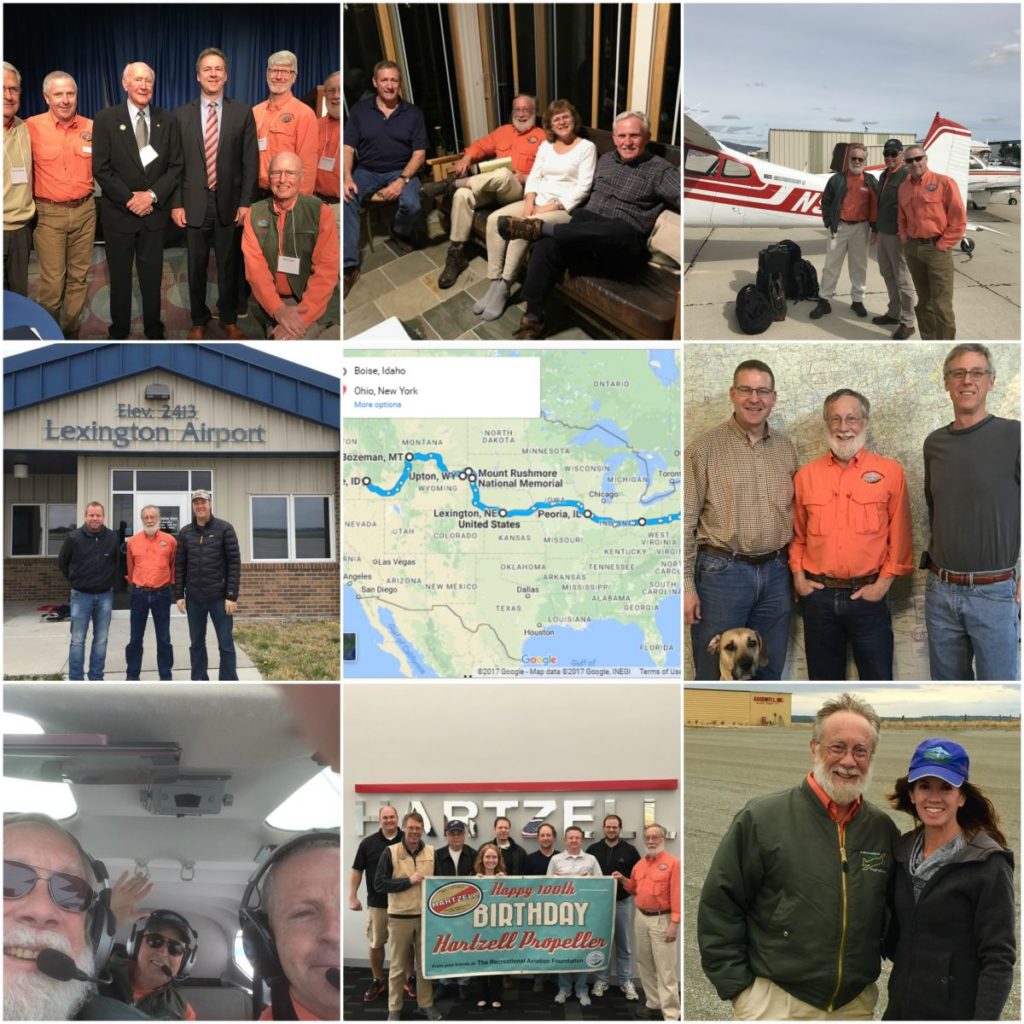 RAF New York Liaison Russ Holland is home safely from his road trip across America. Typically found in the cockpit of his tandem Rans S-7S, Russ left his home in Cold Brook, NY in March to attend a "Why Public Land Matters" meeting in Boise, ID with RAF Chairman John McKenna, Vice President Jack Tyler, Idaho Liaison Mike Hart and RAF supporters Paul Collins and Larry Taylor. He then picked up the Simulator that Red Bird had generously donated to the RAF. As he made RAF Tracks eastward, Russ met with RAF State Liaisons, key volunteers and political friends.
Craig Fuller, former AOPA President, asked, "Wow! What other organization could come up with this idea and then find a passionate volunteer who would take it on?"
Russ heard appreciation and encouragement along the way. In Wyoming, RAF Liaison Lori Olsen thanked the RAF for the chance to meet one-on-one with Russ. "It was like getting a mini-RAF conference delivered to my door," she wrote. "Meeting with an experienced RAF Liaison to talk about my goals and concerns about accomplishing them was invaluable. I had so much fun, I decided to sit in on his South Dakota visit with (RAF South Dakota Liaison) Ray Jilek." In Nebraska, Russ met the newest RAF Liaison Dan Keller and RAF member Dave Rowe at the Lexington airport.
RAF Illinois Liaison Mike Purpura invited Russ to experience Culver's Butterburgers and Frozen Custard, where they caught up on RAF news.
In Ohio, Russ met with Liaison Christine Mortine who joined Russ as he presented an RAF banner to our friend Joe Brown of Hartzell Propeller. "What a nice surprise," Joe said. "I will hang the banner with delight and appreciation for the RAF and its members." Joe was wearing his RAF vest and led Russ on a tour of the Hartzell plant. His final stop was in the geographic center of Pennsylvania to visit RAF President Alan Metzler and PA Liaison Chris Groshel at Reedsville.
"It was a long trip, and it is great to be back home with Sue and the rest of the family," Russ said. "Thank you to everyone that had a part in it – from the minds that thought it up to everyone whose hospitality and sharing made such a rewarding experience. It's quite a remarkable group of people, and I'll look forward to sharing the many things I've learned."
Submitted On April 20, 2017.