RYAN FIELD READIED FOR SEASON
A dozen volunteers turned out as early as Friday morning June 16 to prepare Ryan Field (2MT1) for another summer of safe and scenic operations.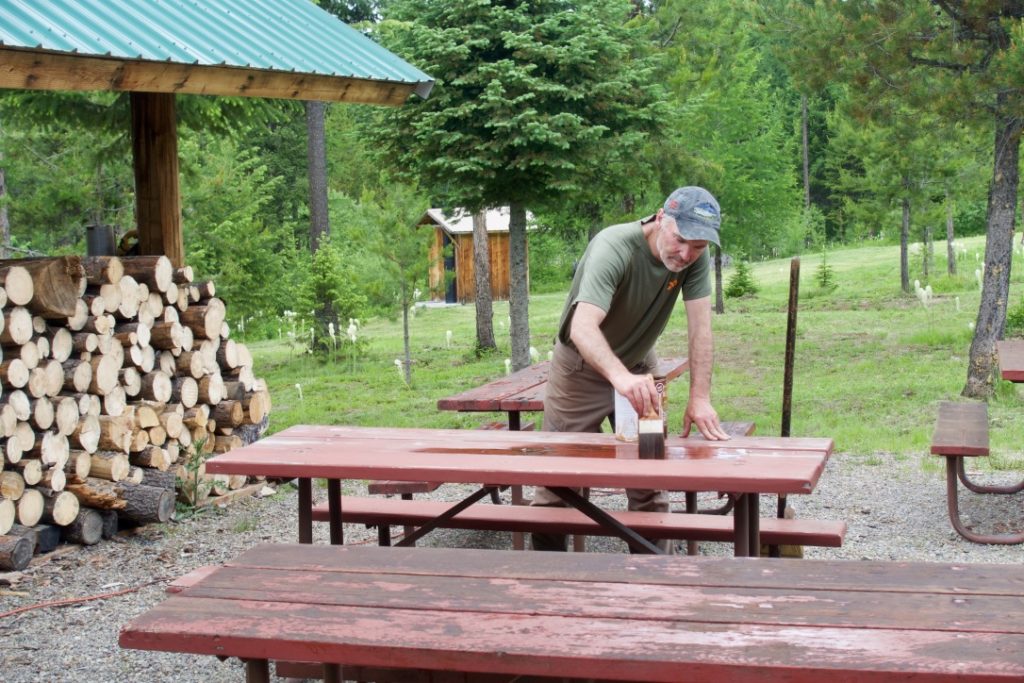 RAF Director-Emeritus Chuck Jarecki organized tasks included installing a sink in the shelter, felling dead trees and bucking into firewood, trimming and hauling brush and mowing campsites and the runway.
Evan Davis flew his C-182 from his private strip in Ohio to include the work party on his flying itinerary out west. Flying in with him were Eric Seybold and Matt Schantz from Colorado in 180s, including Matt's cousin Ryan Emerson. Brian and Jennifer Thompson of Yakima flew their beautiful Stinson Voyager in to help and enjoy camping.
Mike Hines trailered his tractor and brush hog from Polson and spent the entire day mowing campsites and trimming up the runway. Alec got Ryan's John Deer tractor mower running and Pat Knowles of Orondo, WA mowed the runway. Brian spent the day harnessed to a weed whacker, and didn't stop until late in the day.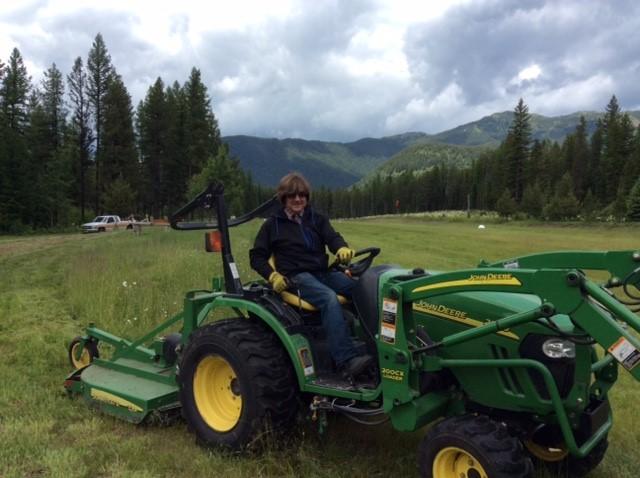 Carmine Mowbray from Polson and Jennifer grilled ham and cheese sandwiches for the crew, and work continued into the afternoon.
Ron Normandeau and Larry Ashcraft from Polson assisted with fencing, and completed the sink installation, "that only required one trip to town for parts," noted Ron.
"This place has never looked better," Chuck said near the end of the day.
We hope to see you at the annual Ryan Fly-In June 23-24. Be sure to obtain the current Ryan Safety Briefing and enjoy flying into this beautiful place close to Glacier National Park. Register here.
Submitted on June 18, 2017.