RYAN FIELD VEHICLE CAMPING CLARIFIED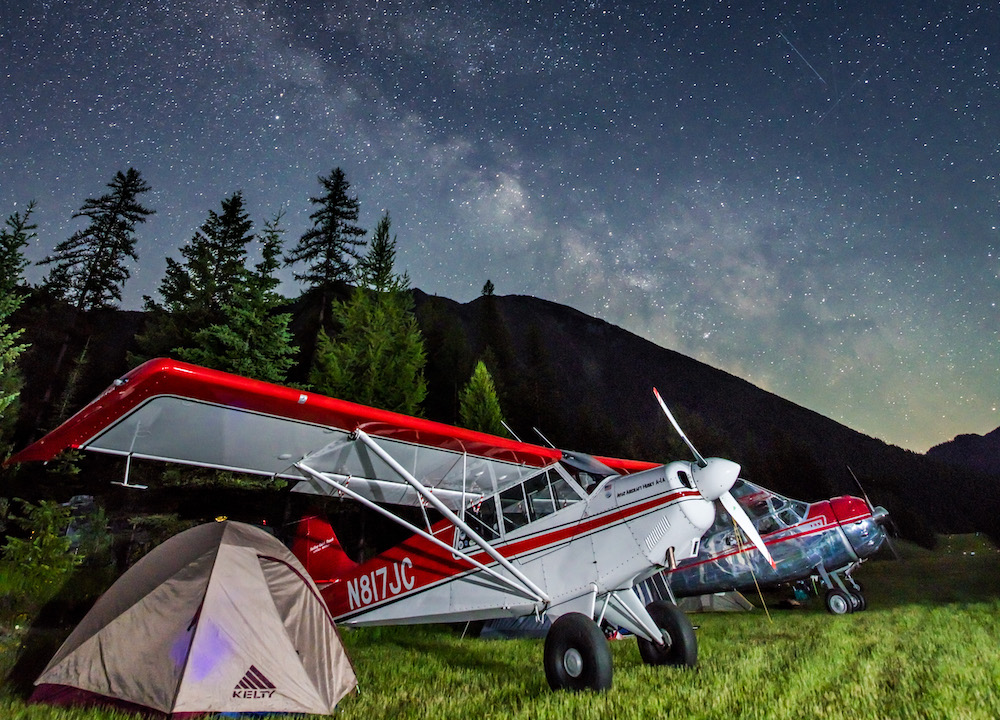 Word is out about beautiful Ryan Field. The RAF has worked hard to improve this backcountry airfield, and welcomes visitors with appropriate flying skills. To preserve its premier backcountry atmosphere, the RAF is clarifying vehicle use.
Ryan Field welcomes under-wing tent camping, and fly-in use of the rustic cabins. Road vehicles are welcome to drive in, park safely off the runway area, and spend time during the day. Overnight vehicular parking is limited to scheduled work parties, and the annual Ryan Fly-in.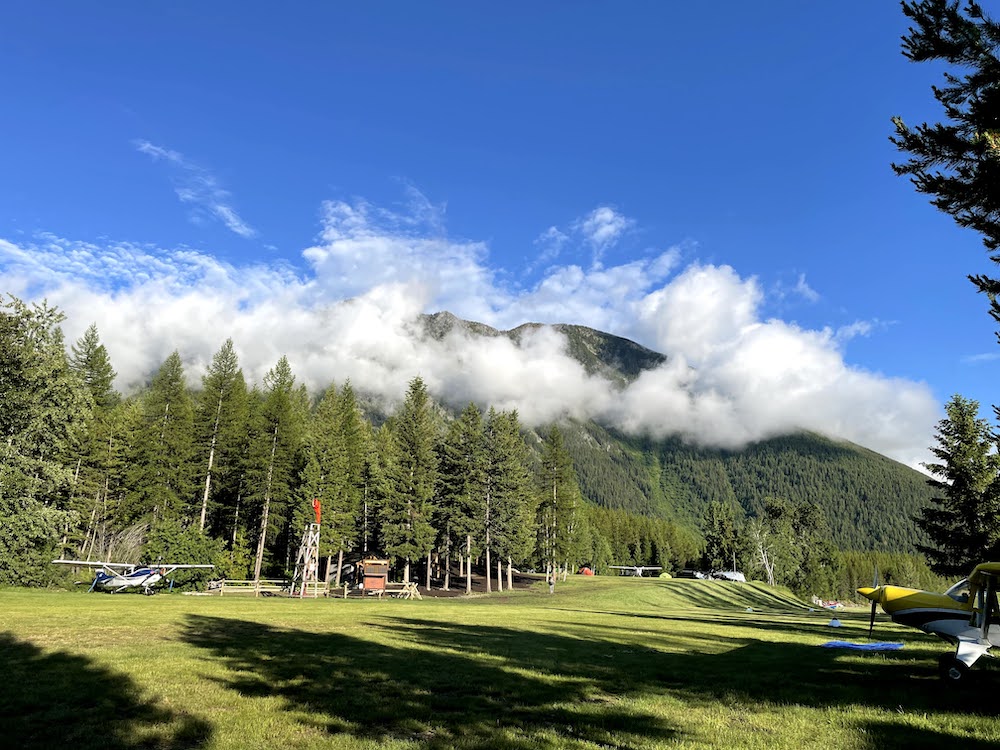 The camp host will typically be on site all summer, and will keep their vehicle(s) on the gravel pad.
RV/Vehicle Camping Alternatives:
For those wishing to vehicle camp, there are commercial RV camp facilities nearby in addition to those in Glacier National Park:
West Glacier KOA: https://koa.com/campgrounds/west-glacier/
West Glacier RV Park and Cabins: https://www.glacierparkcollection.com/lodging/west-glacier-rv-park/
Moose Creek RV Resort and B&B: https://moosecreekrv.com
Lake Five Resort: http://www.lakefiveresort.com
North American RV Park and Yurt Village: http://www.northamericanrvpark.com
Thank you for your cooperation in preserving Ryan Field as a desirable backcountry fly-in destination.
Your RAF Board of Directors
Top photo of Ryan Field at night is courtesy of Mike Hines.
Submitted on April 28, 2022.