SAFETY WORK AT CORNUCOPIA CONTINUES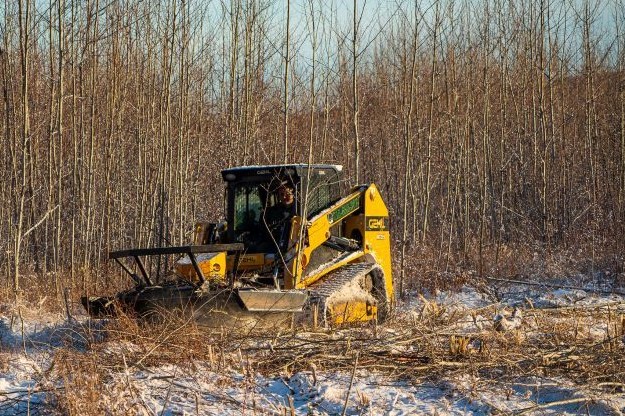 Five inches of new snow didn't deter a hardy group of 11 RAF volunteers who traveled to the northernmost village in Wisconsin in mid December to cut trees and remove brush at the Cornucopia airfield, WI23. "The snowstorm the previous week didn't appear to impede the skid steer or the volunteers," RAF Director Jeff Russell reiterated.
The group cleared four acres of brush and burned it, and cut and removed 50 trees, in preparation for getting the airfield listed as "public use" as early as this coming Spring, Russell said.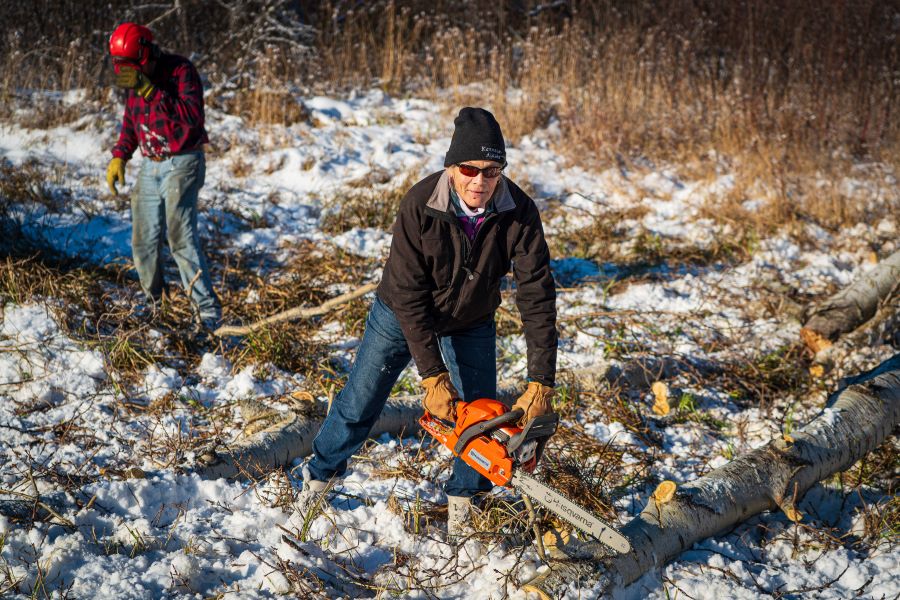 As has become the custom at Cornucopia, a number of local town residents also showed up to work together with the RAF volunteers on the improvement project.

"A huge thanks to the volunteers and the townsfolk who helped with this effort," Russell added.

See the Airfield Guide for information on Cornucopia.
Submitted on December 20, 2021.