SAN MARCOS TX HOSTS RAF FIRE HUB DEDICATION
Need another good reason to fly to San Marcos, TX? The beautiful old city located between Austin and San Antonio is known for bountiful crystal clear water, and aviation innovator Redbird Skyport, right on the field (KHYI). And thanks to Redbird's generous corporate sponsorship, you can now enjoy one of the RAF's attractive Fire Hubs on the lawn near their full-service FBO.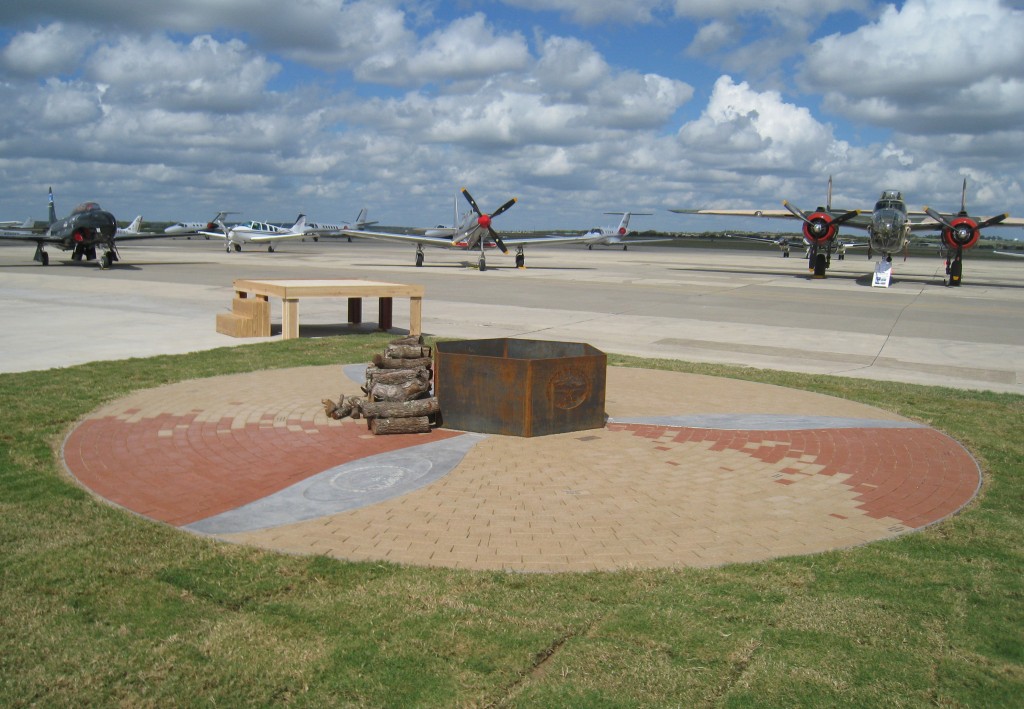 Dedicated on October 22, the San Marcos Fire Hub follows the inaugural RAF Fire Hub at Sun n' Fun, (Lakeland, FL), and both are ready for use. Fire Hubs are opportunities for individuals to buy commemorative bricks with their personalized message. The bricks are permanently placed around the artistically etched hub. "A campfire naturally attracts folks, and what better way to come together and share our passion for recreational flying?" asks Dan Prill, RAF vice president.
"Our Fire Hub projects are well-received as fundraisers, and every dollar of profit furthers the RAF mission of preserving our freedom to enjoy recreational destinations," RAF Fire Hub Project Manager Jim Lynch said.
The cornerstone contribution of $12,500 is provided by a corporate sponsor, and each Fire Hub is installed by RAF volunteers, under supervision of Lynch. Donors may use the RAF website to purchase any number of bricks for $100 each. The RAF would like to build 50 fire hubs across the country.
Submitted on October 24, 2012.