SEASONAL VEGETATION MANAGED AT LAS TRANCAS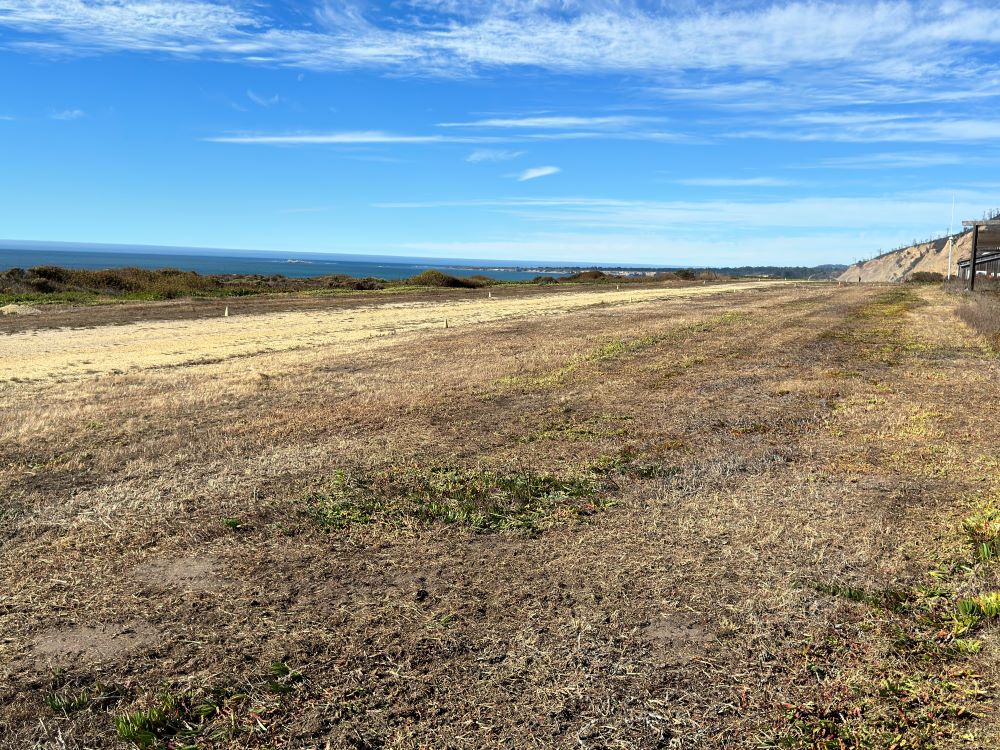 RAF California Ambassador Jeremy Lezin reports that Las Trancas airstrip (17CL) on a bluff above the Pacific shore north of Monterey Bay "received a much-needed haircut" in early November. He and RAF supporters Barry Porter and Ken Locke-Paddon rented a large Kubota tractor and flail mower to chop down aggressive weeds and bushes surrounding the 800-ft airstrip. They filled in gopher holes and sprayed the ice plant. This invasive mat-like plant chokes out other native plants and alters the soil composition.
The RAF leases the airfield from owners Big Creek Lumber Company, with renewal terms to ensure its long-term preservation. Volunteers have taken on the task of maintaining it for public use and added a picnic table and portable toilet. Visitors can camp on the field, or for some separation from State Highway 1 can walk down the short trail to the seashore.
See the Airfield Guide for more information, cautions about flying in proximity to the Monterey Marine Sanctuary, and a link to the required Safety Briefing.
As always, be mindful of others seeking quiet recreation in the vicinity.
Submitted on November 13, 2023
By Carmine Mowbray