SUCCESSFUL WORK PARTY AT DOUBLE CIRCLE RANCH AIRSTRIP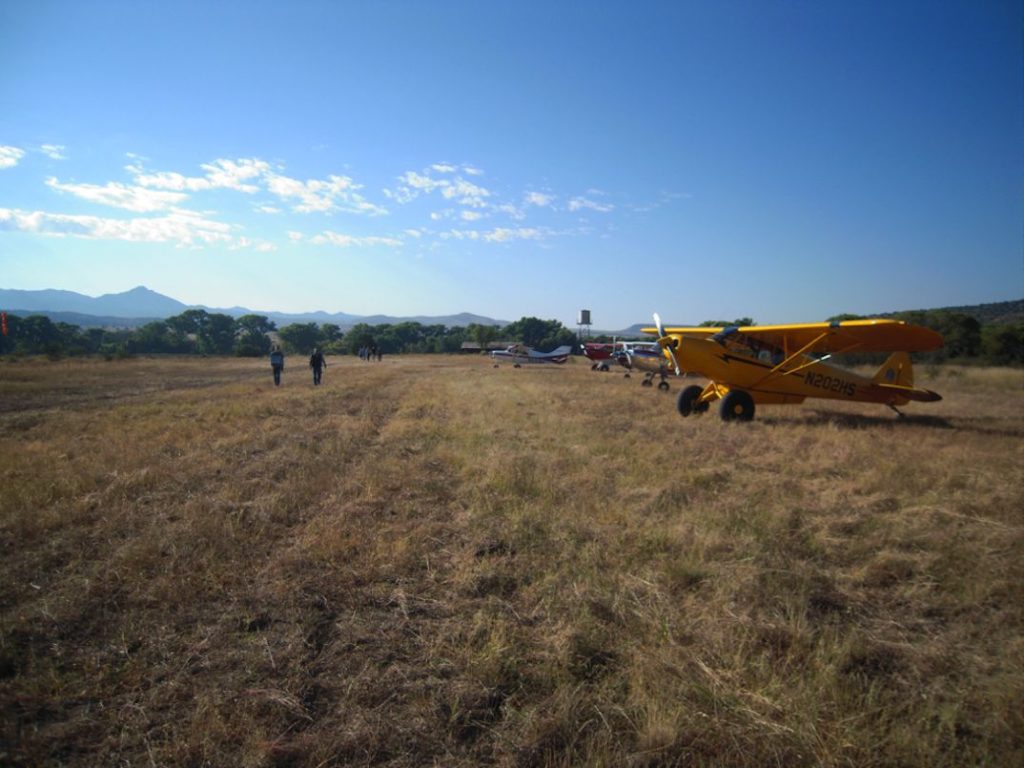 We accomplished everything we'd planned and more this weekend at the old Double Circle Ranch and airstrip. (Eagle Creek.) Nine aircraft and about twenty-two folks including personnel from the US Forest Service came to support the work. Local ranchers Jean and Erik Schwennesen, Jacob Cannon, ranch hand from the old 4-Drag Ranch and Dave Krejci, showed up. Jean Schwennesen, summer intern for the Clifton District, also filled the role of USFS volunteer coordinator. Local ranchers sent over their gas grills, generators and necessary tools. Cub Crafter's AZ dealer Rick Bosshardt drove from Phoenix to provide all our heavy hauling and food, and man did we eat! Ron Keller of NMPA and NM DOT Aeronautics Division blessed us with a full dinner of homemade green chili brats.
We oiled both the lodge and the bunk house, cleaned both structures completely, and installed an incredibly beautiful new counter top provided by the USFS that Recreation Tech Micah Miller had milled himself from a fallen ancient alligator juniper. It is three-inch thick by 12 feet long and solid. We'll be heading back in a week or two to seal it for use. We re-positioned a huge juniper fence post at the gate to the airstrip, and mowed much of the parking area.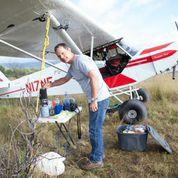 Seventeen folks spent both Friday and Saturday night with movie night in the lodge Friday night. Great thunderstorms rolled through on Saturday night, but visitors were happily tucked away in the lodge building, fireplace going, enjoying great conversation and friendship. I wish to thank everyone from AZ Pilots' Assoc. and others who pitched in to help.
The USFS has approved the window project that we will try to complete this winter with the porch roof tentatively scheduled for April.
We sure hope to see all of you at Double Circle one of these days. Follow links to a safety briefing and informational pamphlet online under the Resources tab at: azpilots.org.
Submitted on October 3, 2014.