SULLIVAN LAKE – PERFECT FOR A SUMMER DIP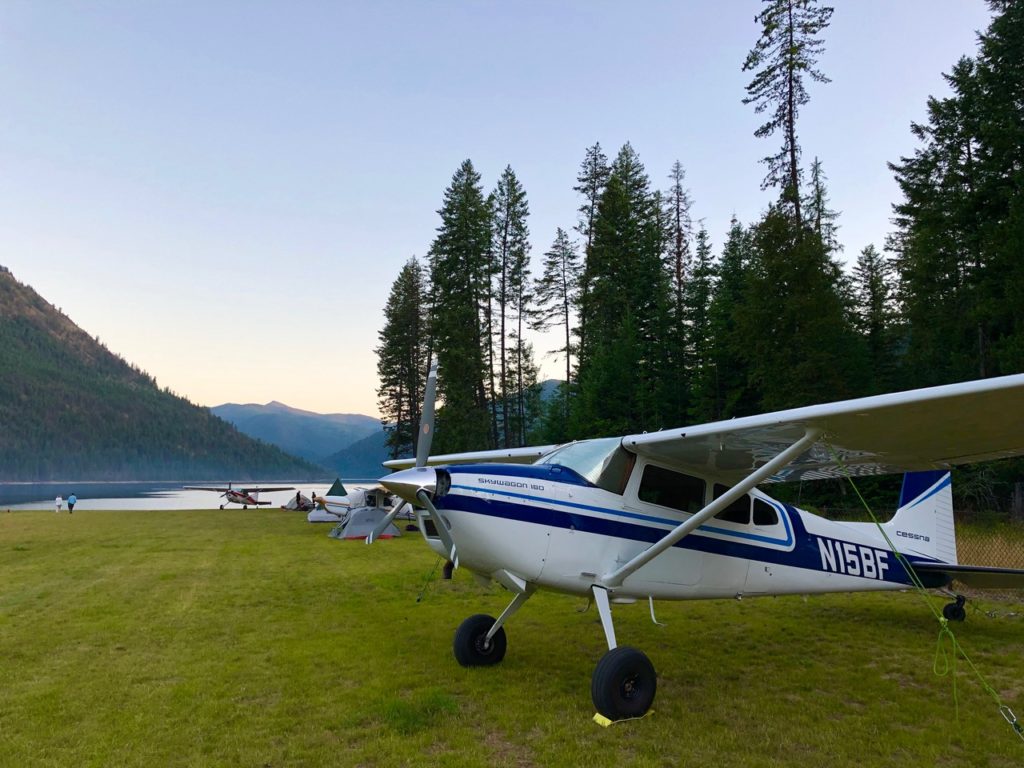 Washington Liaison Dave Whitelaw and his brother John report that the annual Sullivan Lake (09S) fly-in near Metaline Falls in northeast Washington State (August 2-4) was a success. "We had beautiful weather after being hampered by fires and thick smoke the last three years," Dave said.
Twenty-two aircraft flew in, including two by water that beached on the nice gravel. Around 30 folks enjoyed the weekend, some donning official orange vests in order to repair fence and fill gopher holes under the supervision of Washington State Transportation Airport Manager Paul Wolf.
Several hiked the trails along the lake, cooling off with a refreshing swim afterward. Saturday evening's potluck came together around the Whitelaw's New York Italian sausage with sautéed onions and peppers, along with barbecued salmon. Others contributed their favorite side dishes and desserts.
Around the evening campfire, RAF member Don Goodman shared his and his wife Natala's experience landing at the municipal or county airport in each of Washington State's 39 counties in one day. The flight required a lot of planning, resulting in a long 14-hour day with 10 hours of stick time. The reward was a sunrise departure, beautiful varied scenery, and some new friends along the way.
"We all are looking forward to next year's Sullivan Lake Fly-in," Dave said.
Submitted on August 22, 2019