After an incredibly eventful week at Sun 'n Fun, we closed the RAF exhibit and bid farewell to what was one of our most successful gatherings. Throughout the "Spring Break for Pilots", we renewed acquaintances with many of our supporters, made new friends and spread the word to many attendees about the RAF's mission.
The center of attention for us at this year's fly-in convention was the unveiling of the very first of 50 RAF Fire Hubs. AOPA President Craig Fuller and Sun 'n Fun President John "Lites" Leenhouts joined RAF President John McKenna and Florida Director Tim Clifford in presenting the Fire Hub in a dedication ceremony on the first day of the fly-in. Each night throughout the week, big crowds gathered around the fire to visit, play music and share their adventures. By the end of the week, over 100 people showed their participation in and support for recreational aviation and the RAF's mission by purchasing engraved bricks to be set into the Fire Hub. Read more about the Fire Hubs and their origin here.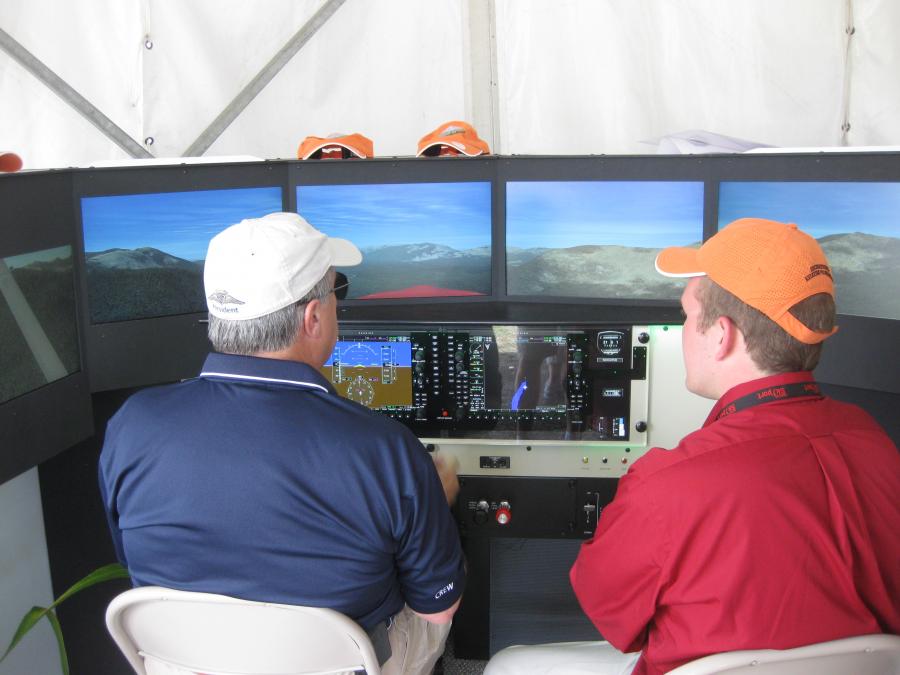 Special thanks to Aviat Aircraft and Redbird Flight Simulators for contributing to our exhibit with displays that drew in big crowds. Once again Aviat provided a new Husky A1-C, the quintessential backcountry airplane, making the perfect set piece (which, thanks to great weather, happily did not become the second Tougher Than A Tornado Husky). Redbird set up one of their LD simulators inside our tent. Outstanding graphics displayed the approach over mountains to RAF's Ryan Field, allowing visitors to test their skills flying the backcountry in a Cessna 172.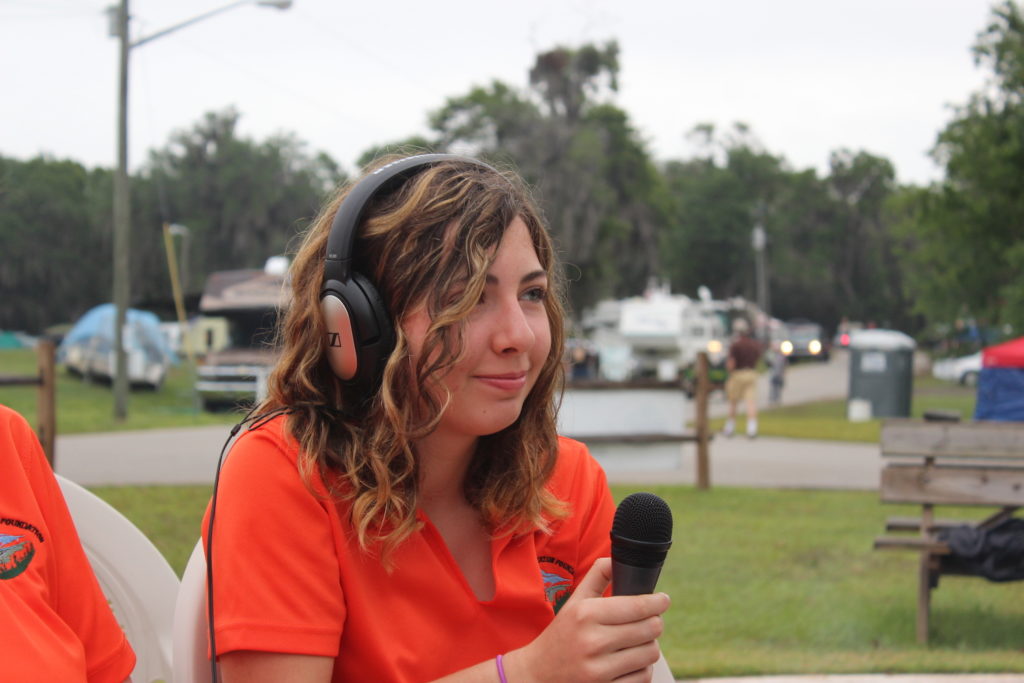 Thanks to many volunteers, supporters and members, this year's Sun 'n Fun fly-in was the best we have experienced so far. It really energized us all to continue the pursuit of our mission of "Keeping the legacy of recreational aviation strong by preserving, maintaining and creating public use recreational and backcountry airstrips nationwide."
Submitted on April 14, 2012.