THIS JEWEL GETS EVEN BRIGHTER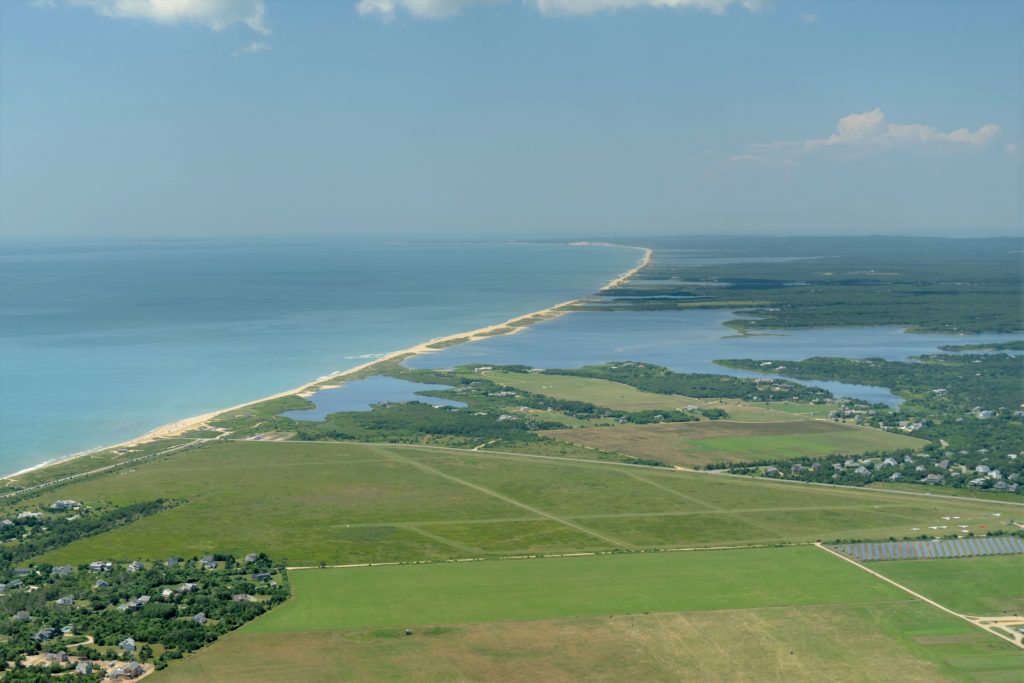 "Of the many jewels of aviation, Katama Airfield stands out as unique in the United States," says the Katama Airfield Trust website. And now the sign "The RAF Proudly Supports This Airstrip" can go up at the field, thanks to RAF Director Bill Brine and New Hampshire Liaison John Meade.
By an overwhelming voice vote, Town Meeting members authorized funding to replace a dilapidated World War II hangar at Katama, (1B2) for local groups to engage in aviation projects year-round. But the Town could not allocate enough to provide for heating the hangar, so local supporters and the RAF stepped in with resources.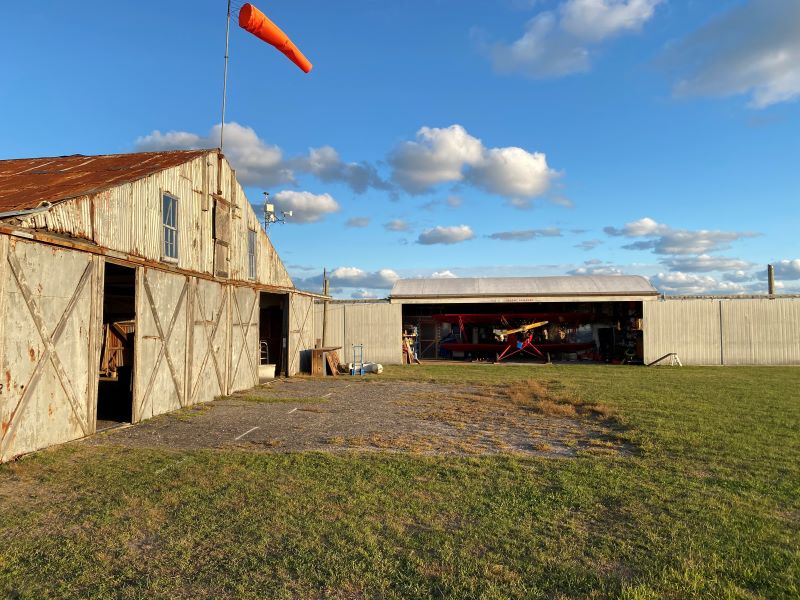 "We have an RAF member who is an expert at heating big spaces," Brine said. "A quick call to John Meade was all that was needed." John's company, [Preferred Mechanical Services] donated the engineering on behalf of the RAF, and sold the needed equipment to the Trust at trade cost. "Without the help of the RAF and John Meade, the new hangar would sit without heat and idle during the long gray winters on Martha's Vineyard," Brine explained, adding, "Our dream is to have young islanders involved with aviation during the winter months."
The Trust formed years ago to provide support to both the Town of Edgartown and The Nature Conservancy to preserve the airfield's economic and ecological benefits. The Trust website explains:
"Residents of Edgartown benefit from having a historic grass airfield that is relatively low impact and is considered one of the most ecologically significant natural areas in Massachusetts."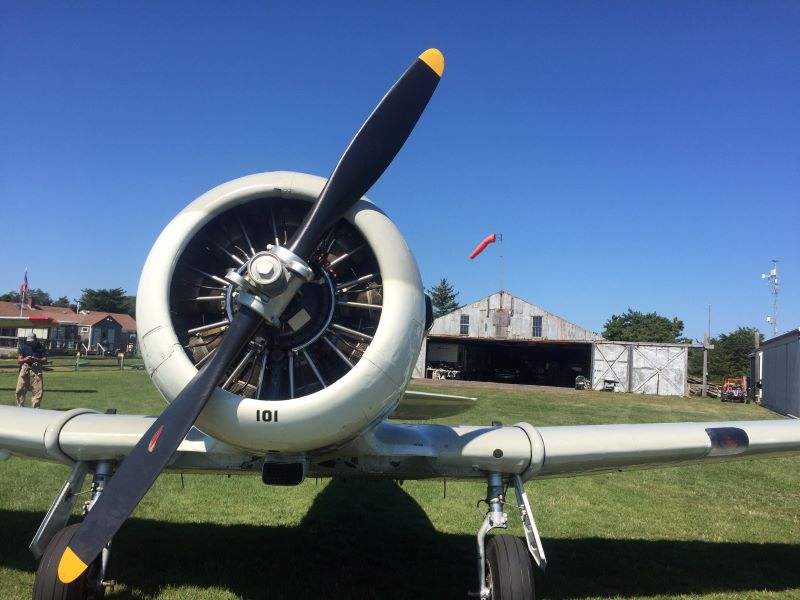 Pilots as well love this airfield. The longest of its three turf runways is 3,700 feet at a field elevation of eighteen feet. It dates back to 1924 and was used by the Curtis Wright Corporation. The airfield has direct access to the ocean beach and is a popular place to swim in the Atlantic. "The seasonal restaurant is always fantastic," Meade says, and on nice days, a person might have a chance to take a ride in one of two barnstorming Waco biplanes hangared at the field. "The airport's future is protected by its conservation trust," Meade explained, and this project had to reflect the spirit of its long history.
Brine, a native New Englander and resident of Martha's Vineyard says, "Katama is often mispronounced. Most Islanders pronounce it ka-TAY-ma. Those from the mainland sometimes call it KA-tama. No matter how you pronounce Katama on the unicom, you will be welcomed with open arms."
Submitted on June 24, 2021.