TOWN OF KEENE TURNS OUT TO REPAIR MARCY FIELD
It's not just aviators who value local airfields. On July 15, Marcy Airfield near Keene, New York suffered extensive grounds vandalism. The malicious episode really touched the town's nerve, as the turf grounds are used for a number of complementary events, like the Keene Farmers Market, a summer concert series, and the local Youth Commission's recreational games.
The Adirondack Daily Enterprise reported that around 50 local volunteers turned out with shovels and rakes to repair the damage, including Keene Town Council members and the town Supervisor, Joe Pete Wilson, Jr.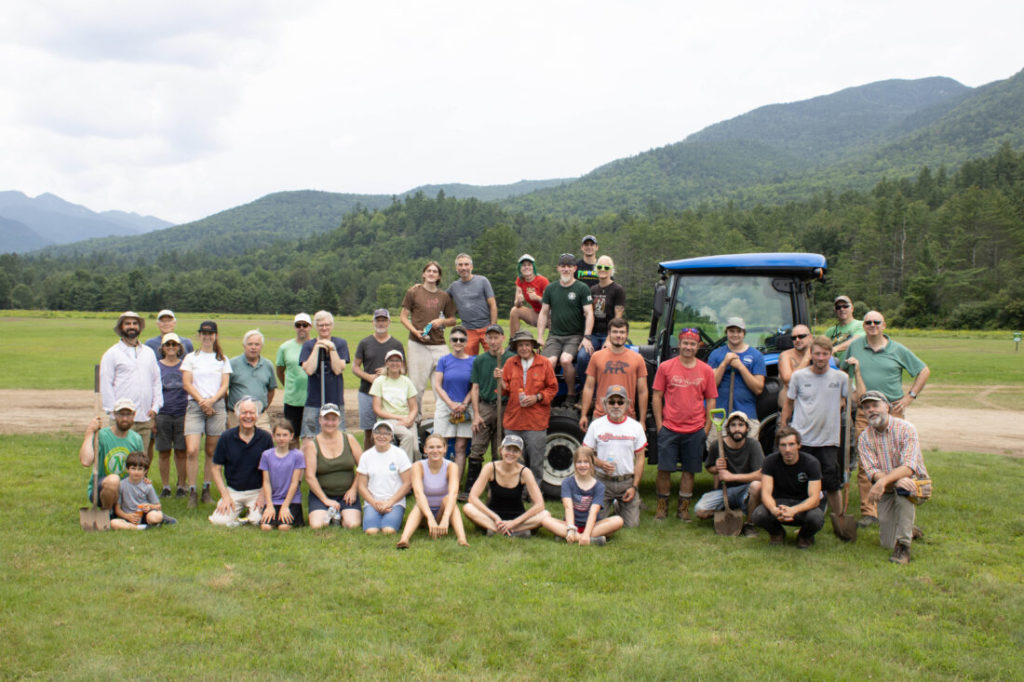 Recent RAF Featured Supporter Bob Rose was there replacing sod, as he was one pilot affected by the closure of the runway. The newspaper quoted Wilson as saying he was very thankful for the nonprofit Recreational Aviation Foundation, "which sent money to buy lunch for all the volunteers."
The field is supported by the RAF, most recently by New York Liaison Doug Turnbull's efforts to place signage to keep event attendees safely off the runway. Prior to that project, New Hampshire Liaison John Meade was successful using an RAF grant to organize the Town of Keene and the Adirondack Aviators Group who trimmed, chipped and removed trees that had encroached into the approach.
Submitted on July 28, 2023.
All photos in this article can be credited to Adirondack Daily Enterprise – Arthur Maiorella