TRIGGER GAP BENEFITS FROM NEIGHBOR'S DOWNED TREES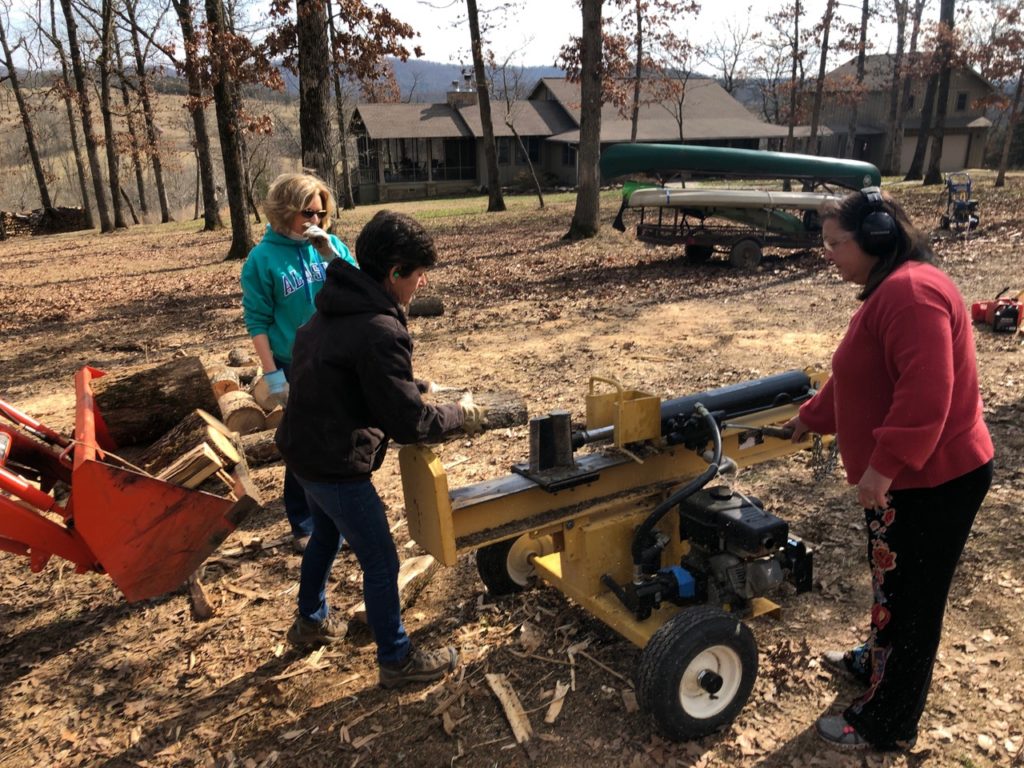 Arkansas's Trigger Gap airfield, (17A) was restocked on Valentine's weekend with plenty of firewood, split and ready for each of the two firepits within the camping areas. RAF supporter Harper Goodwin and his wife Dianne live near the field, and hosted a crew of RAF volunteers to clean up their front yard of downed trees, creating firewood for the camping areas. The project was encouraged by Dianne, who, it was rumored, was looking for a garden area.
Participating in the project were the Goodwins, Chip Gibbons, Craig Gourley, Greg Matteri and his wife Debbie, and RAF Arkansas Liaison Dave Powell and his wife Julie. "Dianne fed us a great lunch which made it all worth it, and Trigger is now full of wood," Powell said.
For more details about this scenic recreational airfield, its amenities and Safety Briefing, see the airfield.guide.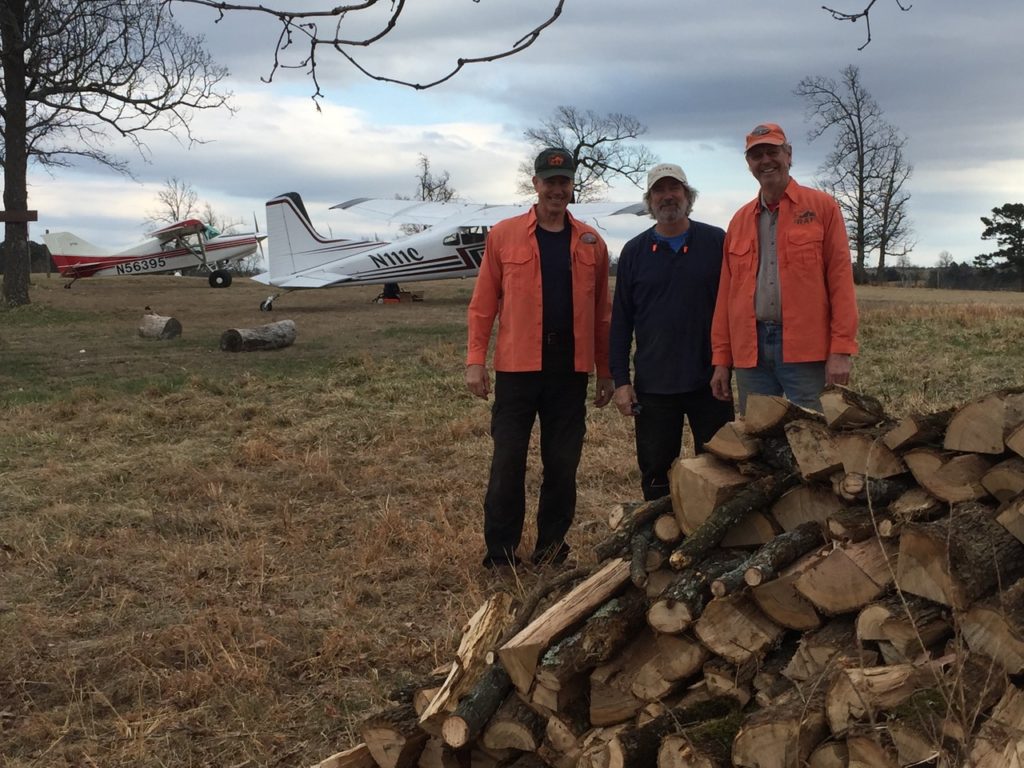 Submitted on February 21, 2020