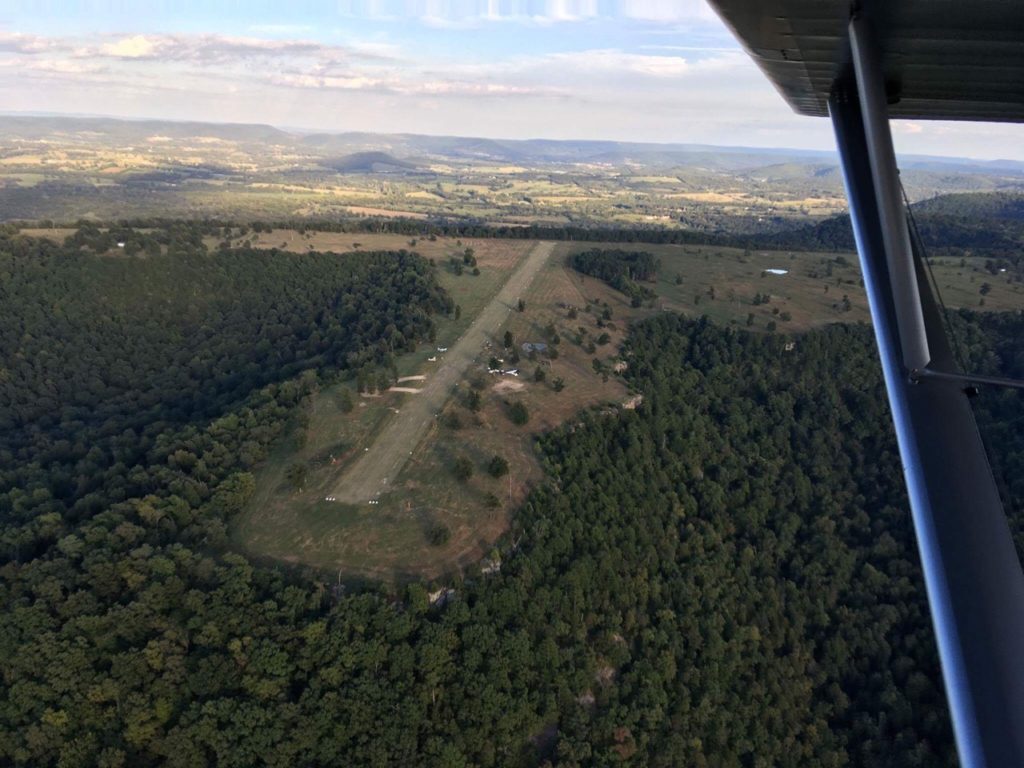 The RAF raised funds for this new 3,000 ft. grass airstrip in the beautiful Ozark Mountains through private donations. It's located on Nature Conservancy lands, and a long-term lease ensures its future. Local RAF volunteers helped construct the airport and have committed to ongoing maintenance.
Trigger Gap is located 3.2 nm south of Carroll County Airport (4M1) in Arkansas. Runways are 10/28 and lined with cones on 200 ft. spacing. Windsocks are located on the SW and NE corners. There are two fire rings and wood on site. Enjoy camping with a great view over the Kings River, famous for small mouth bass fishing. As a special treat, Kings River Outfitters will pick you up and return you. Call 479-253-8954.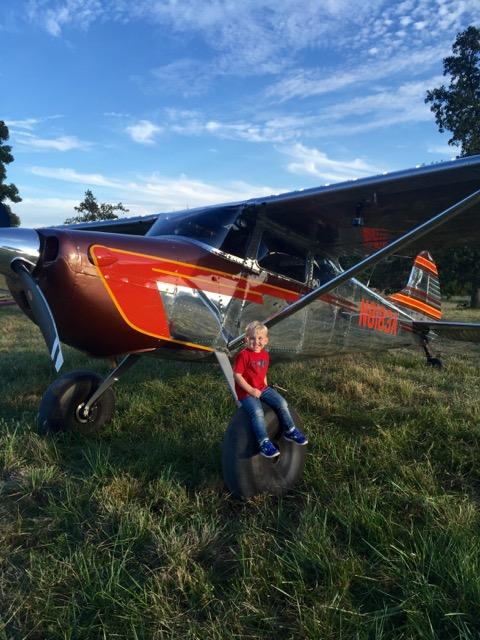 Closest services are at Carroll County airport (4M1), 3.2NM North of Trigger Gap (Fuel/Restroom/Shower), use 122.9 for after hours access and 1229 for lock code on gate at Trigger Gap if arriving by car. Watch for local wildlife (deer/turkey) by making an inspection pass before landing. Left Traffic for BOTH runways (Runways 10/28), please maintain 800' AGL minimum crosswind & downwind pattern with reduced power for noise abatement. CTAF is 122.9.
Submitted on October 10, 2016.