UTAH AERONAUTICS OFFERS RAF SUPPORTERS CONFERENCE DISCOUNT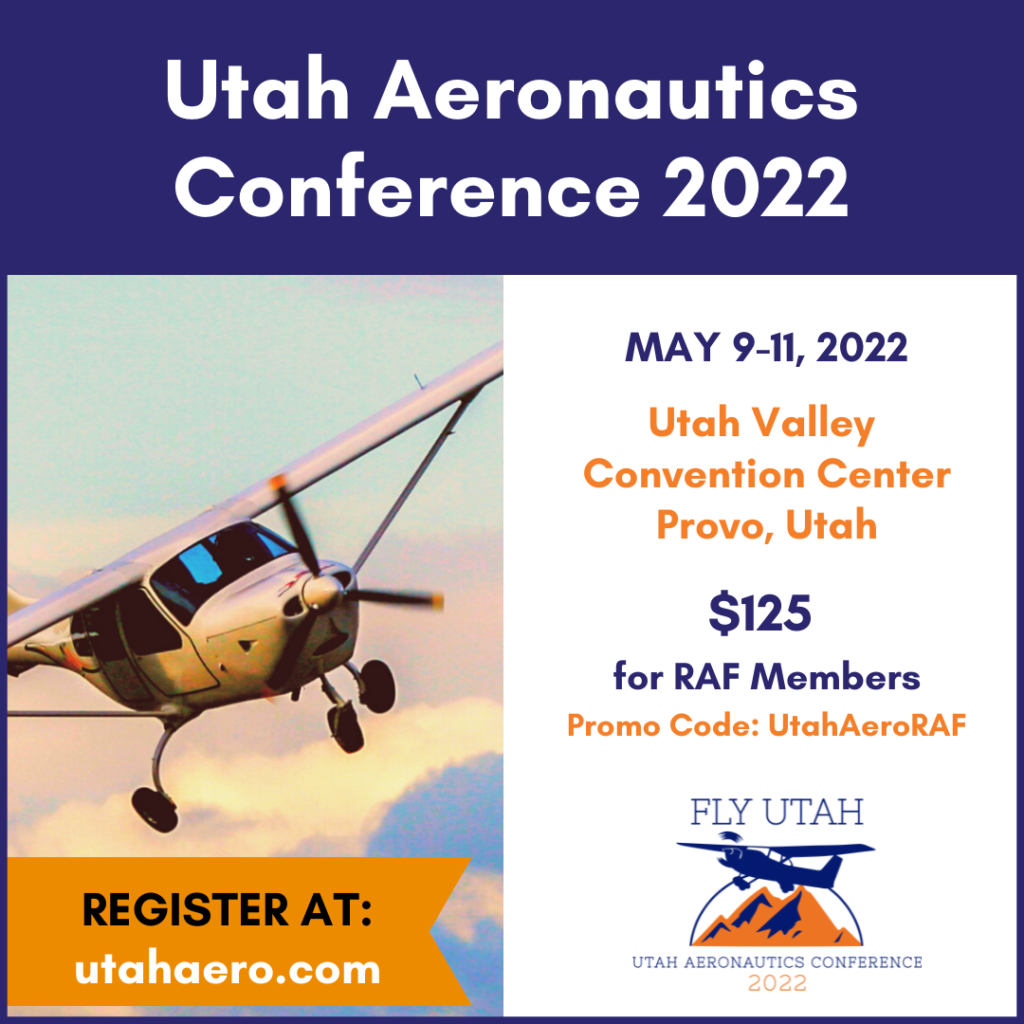 RAF Utah Liaison Wendy Lessig received a cordial invitation from Jared Esselman, Utah Director of Aeronautics for RAF supporters to take advantage of a $200 discount to attend Utah's upcoming Aviation Conference May 9 – 11 in Provo.
"I want to promote backcountry recreational flying in Utah, so I'm offering RAF members a special discount on the registration fee," he wrote in an email to her. He included this promo code to use when registering: UtahAeroRAF to receive the discount from $325 to $125 as a special thank you and encouragement for RAF supporters. Conference meals are included.
You must use this code by April 1.
"Please encourage all of your members in Utah and the surrounding states to register and come to the conference. Thank you for all you do for general aviation," he added.
This premier conference will bring together over 500 aviation professionals, state and local officials, mechanics, engineers, planners, and industry leaders to improve safety networks, share best practices and foster collaboration. Continuing education credits and certifications will be available.
Click Utah Aeronautics Conference to register, using promo code UtahAeroRAF by April 1.
Submitted on February 22, 2022.