UTAH BACKCOUNTRY STRIPS CALL TO ACTION – DEADLINE IS SEPT. 27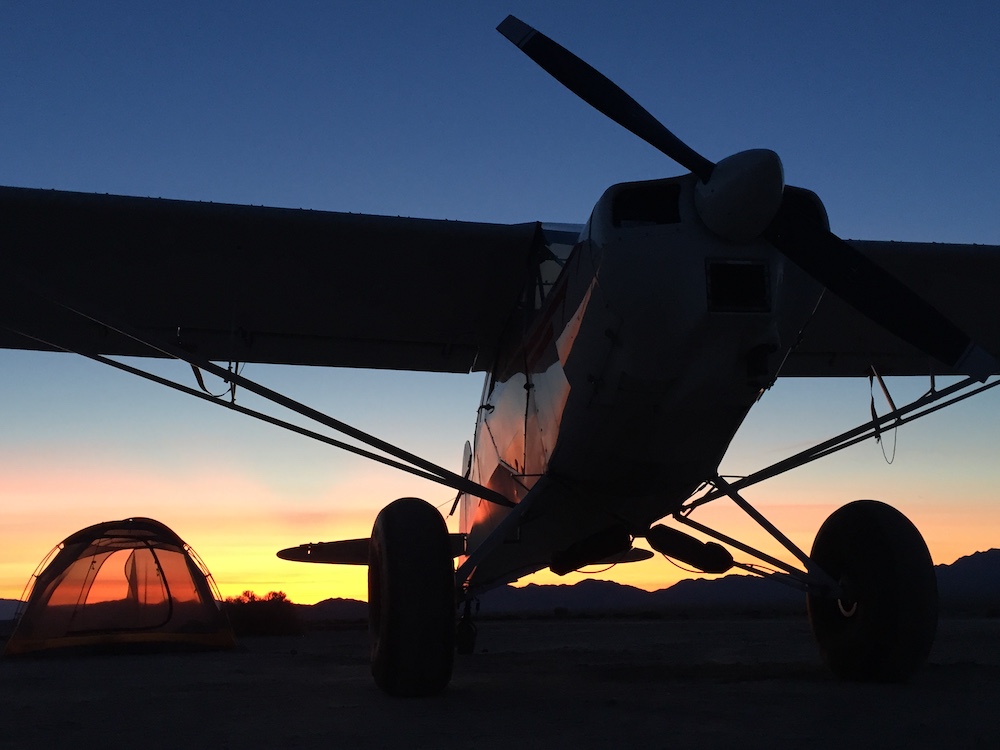 The BLM has begun the Public Scoping process to prepare an Environmental Impact Statement (EIS) and Resource Management Plan (RMP) for Utah's Grand Staircase – Escalante National Monument (GSENM). The BLM scoping process is to gather topics that the public thinks should be considered in the EIS and RMP. Your help is needed to encourage the BLM to include aviation and retention of the nine Utah backcountry airstrips in the EIS/RMP study area.
The deadline to submit public comments is SEPTEMBER 27, 2022.
Please submit your public comments using this link: https://eplanning.blm.gov/eplanning-ui/project/2020343/570/8003077/comment
For more information on the project, visit this link: https://eplanning.blm.gov/eplanning-ui/project/2020343/510
Here are talking points for reference. Please submit your own individualized comments in your own words based on the below:
Aviation should be included in the RMP as an allowable use.
Most Utah backcountry airstrips have been in existence since the 1950s, predating the 1964 Wilderness Act. Access and use of these airstrips should be retained.
Aviation has a very small environmental footprint, the lightest footprint form of access to these lands. Airstrips do not have driving wheels and once landed, do not go "off trail." Noise from aircraft is transient and of short duration.
Airstrips are situated on natural flat land features, such as level, open meadows with little occurrence of soil disturbance or erosion.
Airstrips provide vital access to aid Search and Rescue, emergency response, and firefighting.
Airstrips offer possible life-saving options when small aircraft encounter mechanical problems or deteriorating weather conditions while flying over the relatively hostile terrain in southern Utah.
Airstrips are an excellent resource to the administrative needs for supervising the lands.
Airstrips transcend the need for roads and offer widely dispersed recreation activities.
Peer-reviewed research substantiates that small aircraft noise has no detrimental impact on wildlife.
Backcountry airstrips offer recreational access to the disabled and those with limited mobility and without the need for strenuous physical activity to enjoy our public lands.
Airstrips are trailheads: aviators are non-motorized recreationists, participating in hiking, camping and other low-impact activities.
Backcountry aviation offers a positive economic impact, with aviation fuel sales, food and lodging, sale of provisions and supplies, and other tourist-related support for the surrounding communities.
The Recreational Aviation Foundation and the Utah Backcountry Pilots have successfully renewed MOUs in place with the BLM to provide cooperative maintenance of backcountry airstrips.
Your public comments count.
Thank you for helping preserve these unique and priceless backcountry aviation assets.
Here are the nine airstrips affected:

Boulder – 37.88548 N / 111.46342 W
Bowington – 37.77606 N / 111.39434 W
Cedar Wash – 37.66053 N / 111.54239 W
Collet Top – 37.45633 N / 111.467 W
Colt Mesa – 37.74 N / 111.08834 W
Escalante Canyon – 37.5323 N / 111.7063 W
Grand Bench – 37.27334 N / 111.195 W
Pilot Knoll – 37.24317 N / 111.491 W
Squaw Bench – 37.36817 N / 111.66333 W