VISITORS ENJOY FALL FLY-IN AT DOUBLE CIRCLE RANCH
Eight aircraft and ten people descended into Arizona's historic Double Circle Ranch, (AZ66) midday on Friday, November 2. Located on the Apache Sitgreaves National Forest, located 30 miles northwest of Clifton, the airstrip has been preserved through cooperative efforts of the RAF and Arizona Pilots Association. "The old lodge is open to all, and quite comfortable if you have a cot and sleeping bag," RAF Arizona Liaison Mark Spencer said. Twice each year the APA and RAF hold a fly-in camp out; and organize maintenance days along with locals who have joined the aviation community to preserve this special destination.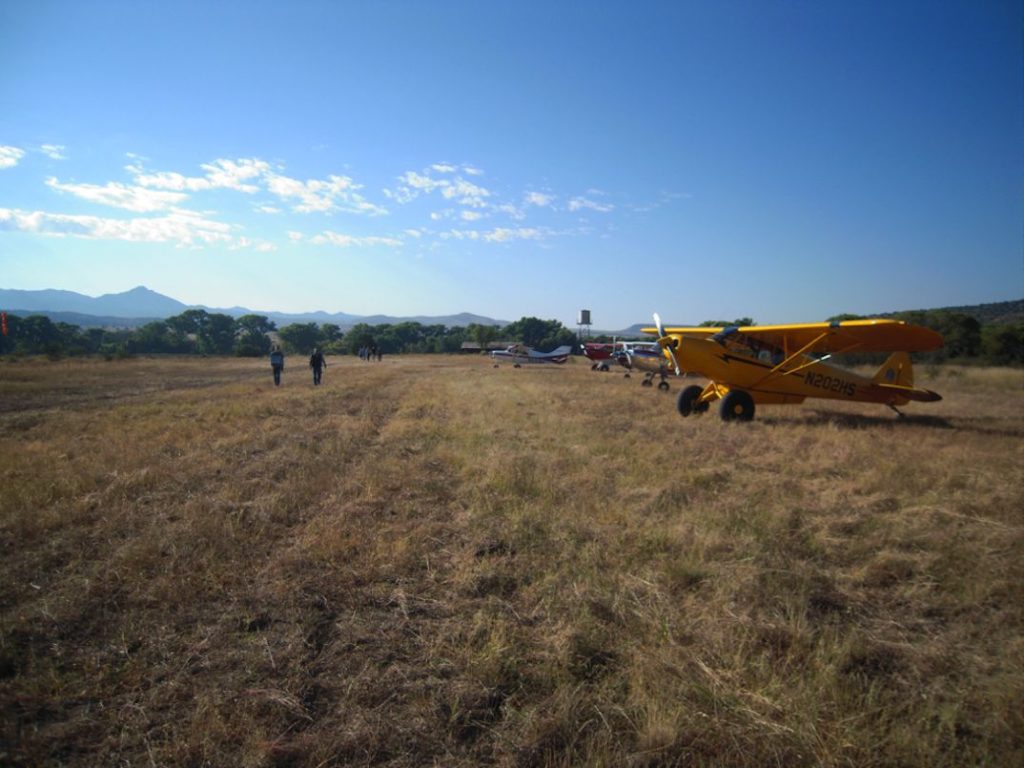 Most fly-in visitors spent the night relaxing around an outdoor campfire and sharing stories. The weather was clear and calm with daytime temperatures around 70, and overnight temperatures of 45.
Many of the Friday arrivals left by lunch on Saturday and a new crowd gathered with folks from Arizona, Colorado, and New Mexico. "RAF member and Southwest region CubCrafter dealer Rick Bosshardt stayed the night enjoying the solitude of this incredible and historic place," Mark added.
More Arizona backcountry public-use airstrips are outlined on the AZPilots.org website.
Submitted on November 5, 2018