VOLUNTEERS COMPLETE CABINS AT RYAN FIELD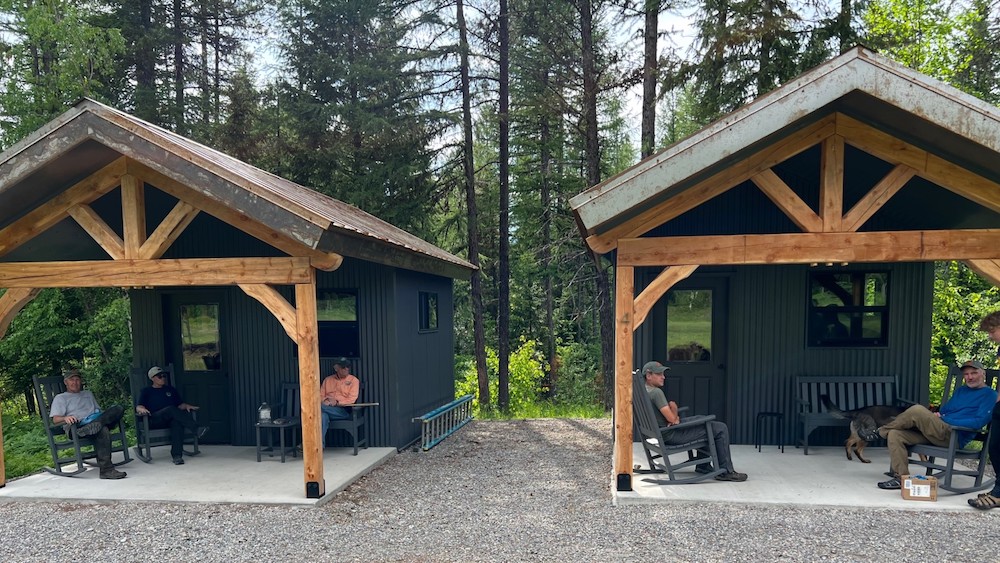 Ryan Field now has four hard-sided camping cabins, thanks to the efforts of volunteers who wrapped up the project during the June 9-11 work party. RAF supporters flying in may reserve a cabin by emailing ryancabins@theraf.org.
Twenty volunteers completed many other tasks to clean and prepare all the facilities for the flying season, including bear boxes, gutters, interior and exterior showers, outhouses, barn, and pilot shelter. Some cut and stacked firewood, filled gopher holes, pulled weeds and marked the trails. Slash piles were burned, and runway cones were secured. The tractor was greased, and the irrigation system was turned on and tested. Greatest fly-in distance honors go to RAF Pennsylvania Liaison Andy Turner and his two boys who again, were part of the hardworking crew.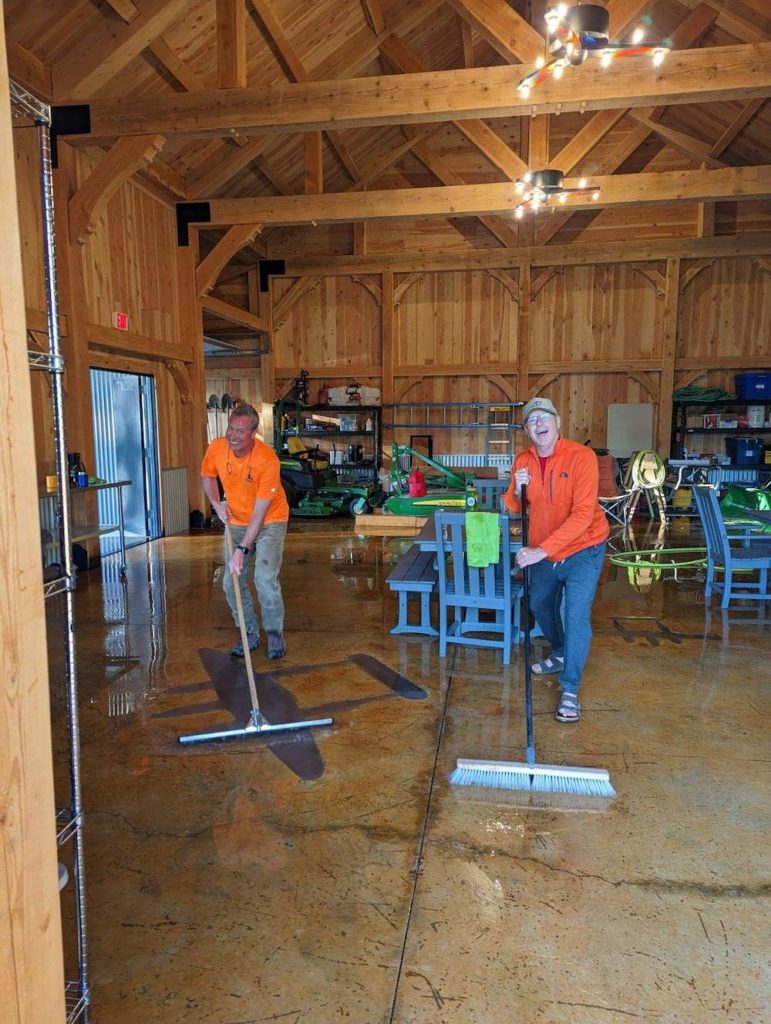 Ryan Field above West Glacier, Montana is owned and maintained by the RAF and donations are greatly appreciated to retain a safe backcountry fly-in environment. Donation boxes are located onsite.
Because the RAF invites you to enjoy this special twentieth anniversary year at airfields across the country, we are not planning the traditional fly-in weekend at Ryan Field, but join us for a casual celebration on Saturday, June 24. Bring your own meals to enjoy in Ryan's rustic pilot shelter or at the Ryan Barn. We'll pass around some cookies for dessert and will have some great drawings and fun RAF giveaways to mark this special occasion! Grab yourself a trail map and embark on a nearby nature hike while visiting. For more information, email: contact@theraf.org
There is a weather station on the field. Text "A" to 406-223-8069. For more information about Ryan Field, and the required safety briefing, see the Airfield Guide.
Submitted June 15, 2023