VOLUNTEERS FINISH FALL MAINTENANCE AT BIG BAR
Big Bar airstrip is located on the Idaho side of the Snake River within Hells Canyon National Recreation Area. Hells Canyon is the deepest canyon in North America and Big Bar is the only airstrip within that National Recreation Area.  The RAF and the Oregon Pilot's Assoc. supported the Idaho Aviation Assoc. (IAA) to conduct autumn maintenance there Oct. 29.  Eight volunteers arrived in five aircraft from Clarkston, WA; Enterprise, OR; Lewiston, Boise and Meridian ID to assist. In cooperation with the U.S. Forest Service, the IAA had installed runway markings, a windsock, and a seasonal outhouse that is removed in the spring so that summer river users don't see it. The ambitious folks cleared brush from around the runway markers, installed a new windsock, and erected the outhouse. The weather cooperated with a lovely autumn day along the river. RAF member Judy Ables kindly provided warm food and beverages to keep the volunteers well fueled.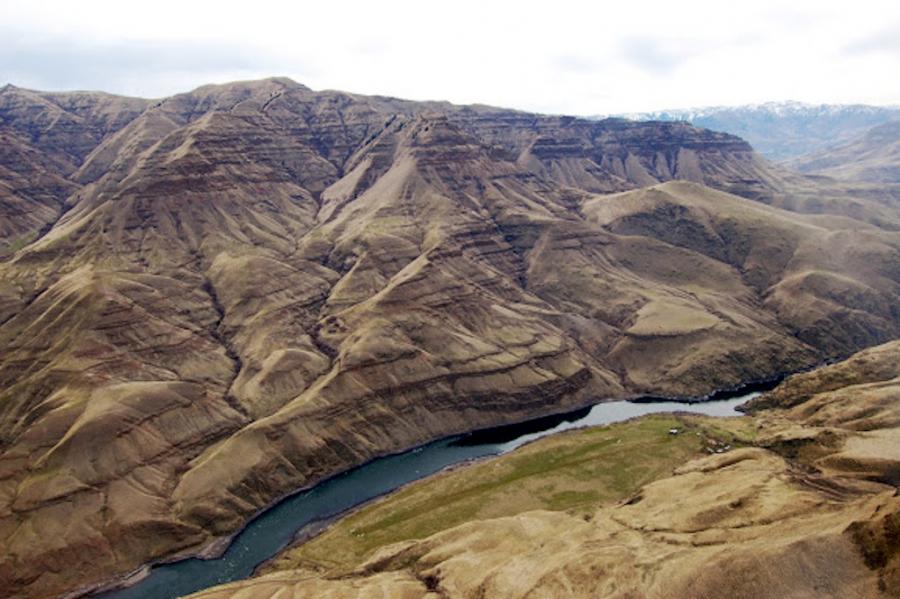 Submitted November 22, 2016.